Southern Ontario is home to some of the best golf courses in Canada. The terrain in this region is any golf architect's dream, with the rolling open landscape serving as an opportunity to let their imaginations run wild. Without large mountains or cliffside dropoffs to worry about, the sky is truly the limit, and because of that, you'll find some unique and imaginative course designs. If you live in or are considering a golf trip to this region, here are some of the best golf courses in southern Ontario.
tarandowah Golfers Club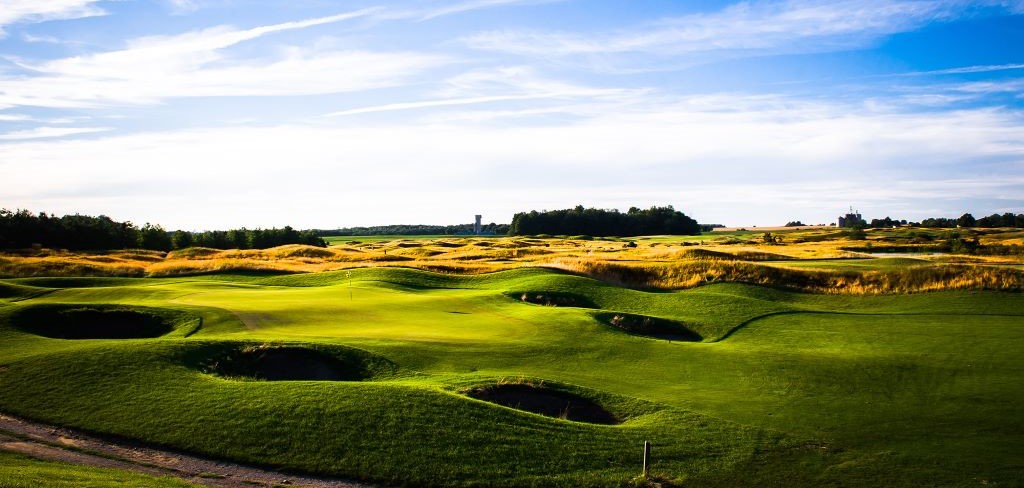 Tarandowah Golfers Club is located near London, Ontario, and has been rated 75th on SCOREGolf's list of top courses in the entire country. The links-style course was designed to replicate those in Ireland and Scotland, so you can experience the solid fairways, sneaky bunkers, and challenging winds without leaving Southern Ontario.
whirlpool Golf Club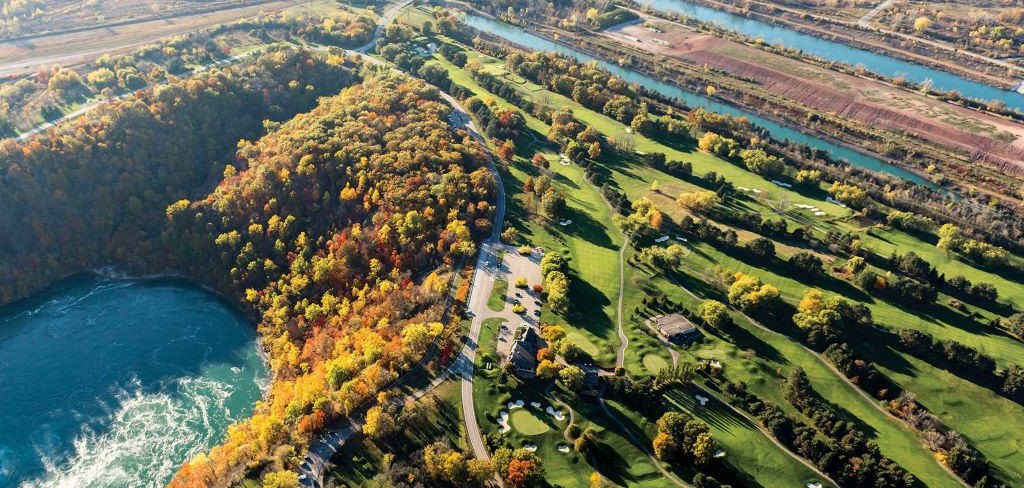 Named after the whirlpools of the powerful Niagara River, the 18-hole Whirlpool Golf Club runs along the Niagara Gorge, through the beautiful deciduous forests that change to vibrant orange and red during the fall. The course is a classic par 72 and takes advantage of the natural terrain, weaving through the trees with sloping fairways. Whirlpool Golf Club also hosts frequent golf tournaments and championships and is a must-play course if you're in Niagara.
The Marshes Golf Club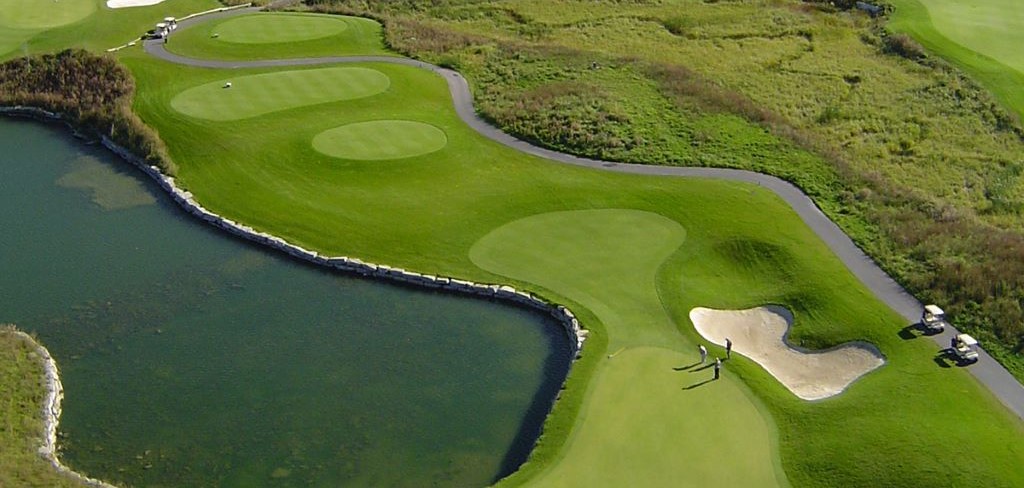 While Ottawa may not be the most popular golf destination in Southern Ontario, The Marshes Golf Club offers gameplay that you don't want to miss. The club is set on a wildlife sanctuary, and has hosted many PGA events. It features an 18-hole championship course and also a 9-hole short course, so golfers have lots of flexibility when it comes to how they want to play. The course perfectly preserves the beauty of the marshland surrounding it, and it's definitely one of the best golf courses in Southern Ontario.
The Nest Golf Club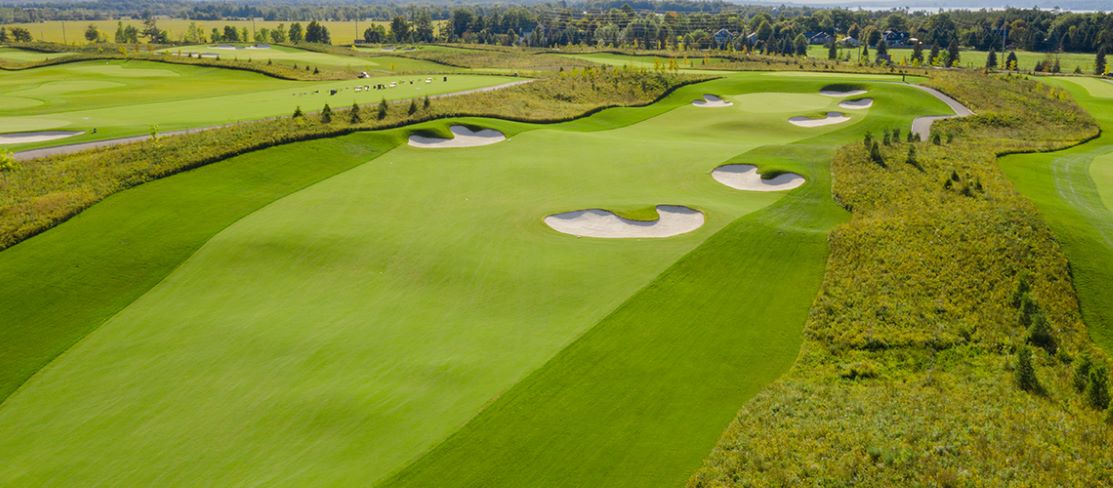 Barrie is one of Southern Ontario's hidden golf gems, and if you visit The Nest Golf Club, you'll quickly see why. The course is set on the beautiful Lake Simcoe and has 9 holes out and the back 9 returning. As 4 of the greens are located very close to the clubhouse, you can play both short and long loops, making this the perfect course for an after-work game or as part of a stay-and-play golf package to include some of the other fantastic courses in the area.
Taboo Muskoka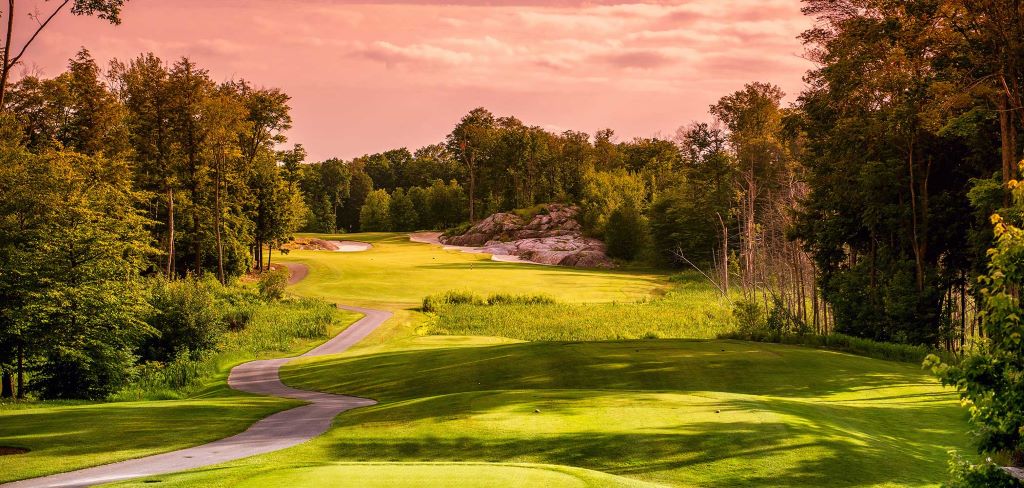 And last but not least, we had to feature a golf course in the Muskoka region. The landscape in this area is rugged, rocky, and natural, adding an extra challenge to both golf course designers and golfers alike. Taboo Muskoka is the perfect representation of this with its panoramic views over the pink granite ledges and a vast array of plant life. The course itself is an 18-hole championship course and has been played on by many golf legends who have praised architect Ron Garl for his innovative design.
Best golf courses in Southern Ontario
These are just a few of the best golf courses in Southern Ontario, but there are many other amazing courses to try out. And the ideal way to do so is by booking a golf vacation. A golf vacation will give you the opportunity to play multiple top courses on one trip, and with high-quality accommodation included and tee times booked for you, all you need to do is show up and enjoy!