Ontario, with its diverse terrain and varied natural features, serves as the perfect canvas for some incredible golf courses. From the greenery and rivers of Niagara to the dramatic elevation changes of Collingwood, this Canadian province has tons to offer golf enthusiasts. If you're seeking a destination for a truly memorable golf trip, then Niagara, Belleville, and Collingwood should definitely be at the top of your list. Each location has something different to offer, and in this article, we will cover the best bucket list of trips in each.
niagara falls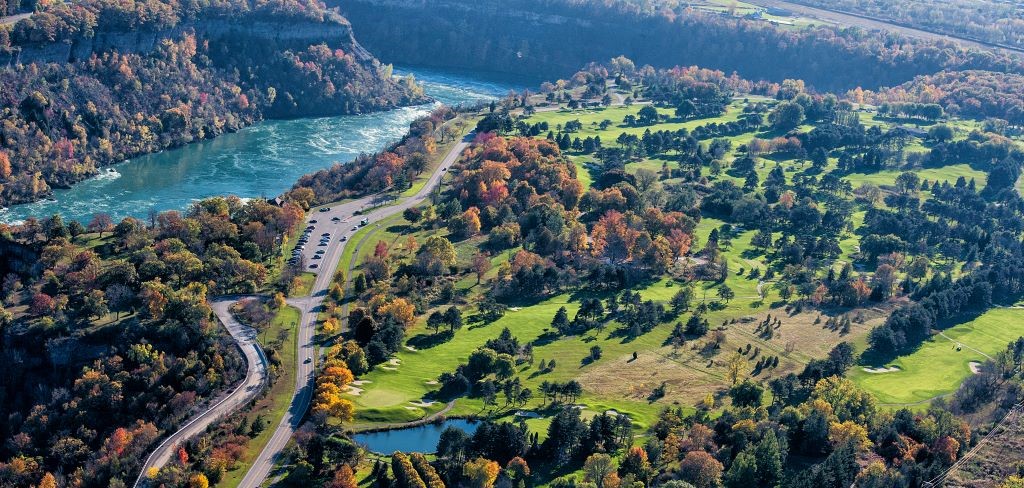 Niagara is famous for more than just its iconic waterfalls. It's also home to some world-class golf courses that make the ultimate bucket list golf trip. Two standout options are Legends on the Niagara and Whirlpool Golf Course. Legends on the Niagara boasts two championship courses, Legends Battlefield, and Usshers Creek, so you can smash out 36 holes in one day.
Whirlpool Golf Course, designed in the 1950s, frequently finds itself ranked among the top 50 courses in Canada. After a day on the green, you can explore the lively Fallsview Blvd or Clifton Hill, where you can immerse yourself in Canada's mini-Vegas, filled with entertainment and dining options.
Belleville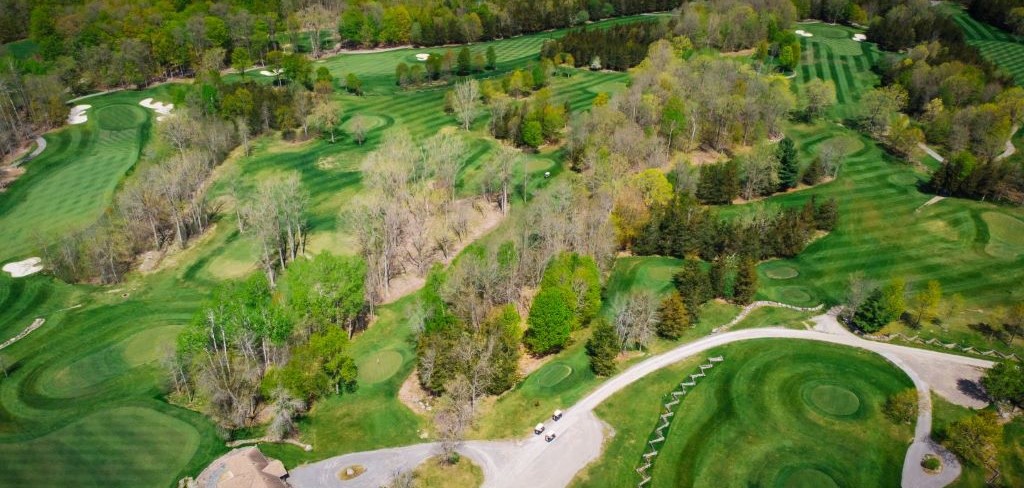 Belleville has emerged as an up-and-coming golf destination, and at the heart of this transformation is Black Bear Ridge, which opened its doors in 2005. Black Bear Ridge is a must-play course in Canada, offering a challenging yet rewarding experience in a picturesque setting. Black Bear Ridge offers onsite accommodations, making it convenient for large groups to stay together. Beyond golf, you can enjoy activities like hiking, biking, bird watching, and even try your hand at bocce ball at the resorts on-site course.
Trillium Wood is another gem in Belleville, known for its blend of beauty, creativity, and challenge. Timber Ridge adds to the allure, making Belleville a golf enthusiast's haven. When staying in Belleville on your golf trip you can either stay in a beautiful suite, right next to the casino, or opt for a vacation home rental.
Collingwood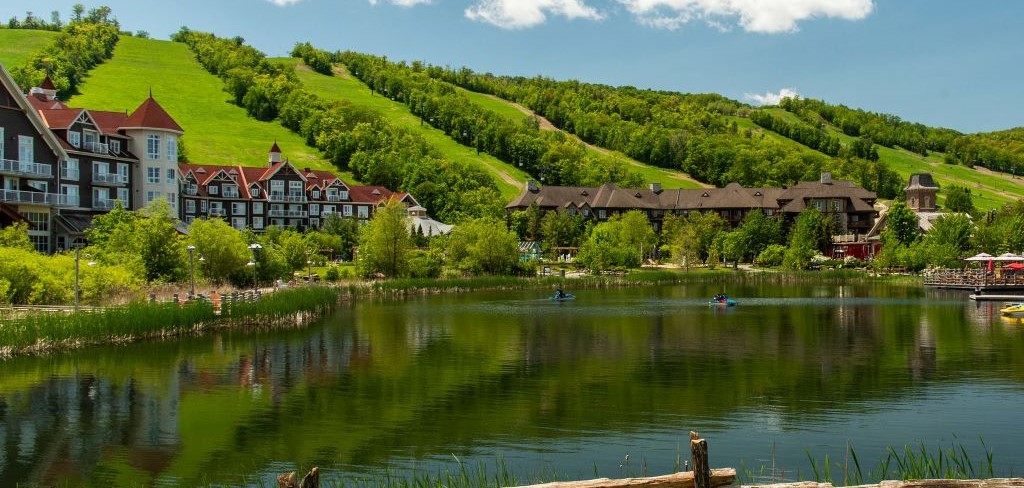 Collingwood, nestled in the heart of Ontario's Blue Mountain region, is a golf destination that will take your breath away. The Cranberry Golf Course and Monterra Golf Course are the stars here, offering golfers spectacular views and challenging fairways. Cranberry is perfectly sandwiched between Georgian Bay and The Blue Mountains, and they also have the largest patio in Collingwood to enjoy a drink and a meal. Monterra is great for golfers of all skill levels, with tons of natural features to keep the game interesting, including lakes, creeks and ravines. And of course, all the golf courses in the area offer amazing views of the surrounding mountains.
There are tons of incredible accomodation options within Blue Mountain Village, all with easy, walkable access to the range of amenties and dining options in the area.
Book Your Bucket List Trip Niagara, Belleville or Collingwood
Ontario's golf scene offers a diverse range of experiences, from the picturesque landscapes of Niagara to the emerging charm of Belleville and the enchanting Blue Mountain region of Collingwood. These bucket-list golf trips promise unforgettable moments on the course and beyond.
To make your dream golf vacation a reality, consider booking a stay-and-play golf package through Best Golf Trips. From the golf course tee times, to quality accomodation, everything will be taken care of for you, so you can just show up and tee off! Best Golf Trips is your go-to bucket list golf trip provider. So, pack your clubs and get ready for a Canadian golf trip to remember.