If you're seeking a destination for a bucket list golf trip, the east coast provinces of Nova Scotia and Prince Edward Island offer unparalleled Canadian golfing experiences. With stunning coastal landscapes, world-class courses, and quality accommodations, a stay-and-play golf package in either province will be well worth your time! In this article, we'll delve into three must-experience stay-and-play golf packages containing some of the country's must-play golf courses.
Cabot Cliffs & Cabot Links – Nova Scotia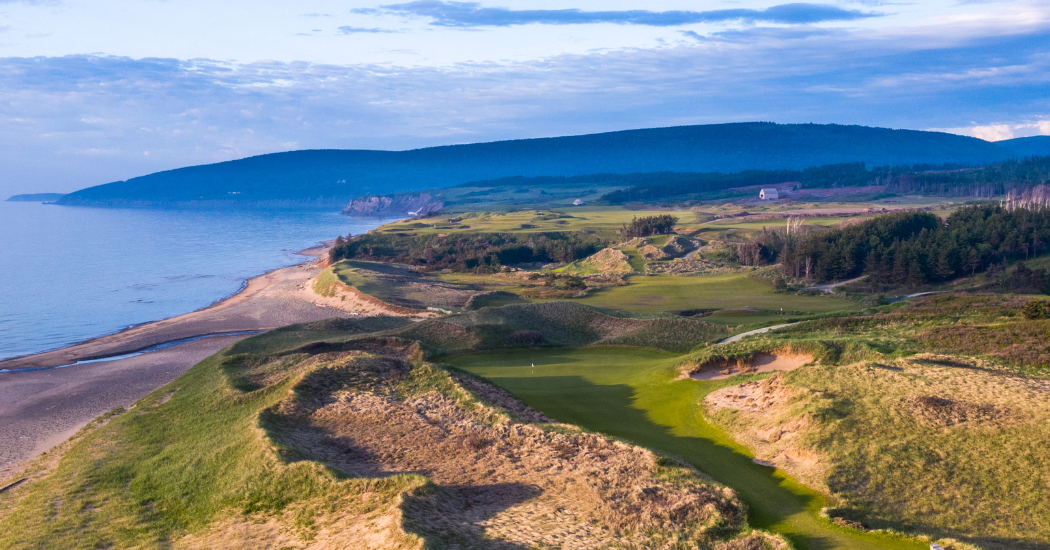 There won't be one golfer in the world that hasn't heard of Cabot Cliffs and Cabot Links, ranked #11 and #35 in the world by Golf Digest. These bucket list courses in Nova Scotia, Canada, are definitely worth the trip out to the province on their own, but you can combine them with other top courses for a truly once-in-a-lifetime trip. While golfing at these premium golf courses comes with a premium price tag, these are two of the best courses in the world. With jaw-dropping coastal views, rolling dunes, and challenging terrain, a golf trip to Cabot Cape Breton is a thrilling golf adventure.
PEI Stay-and-Play at Crowbush Golf Resort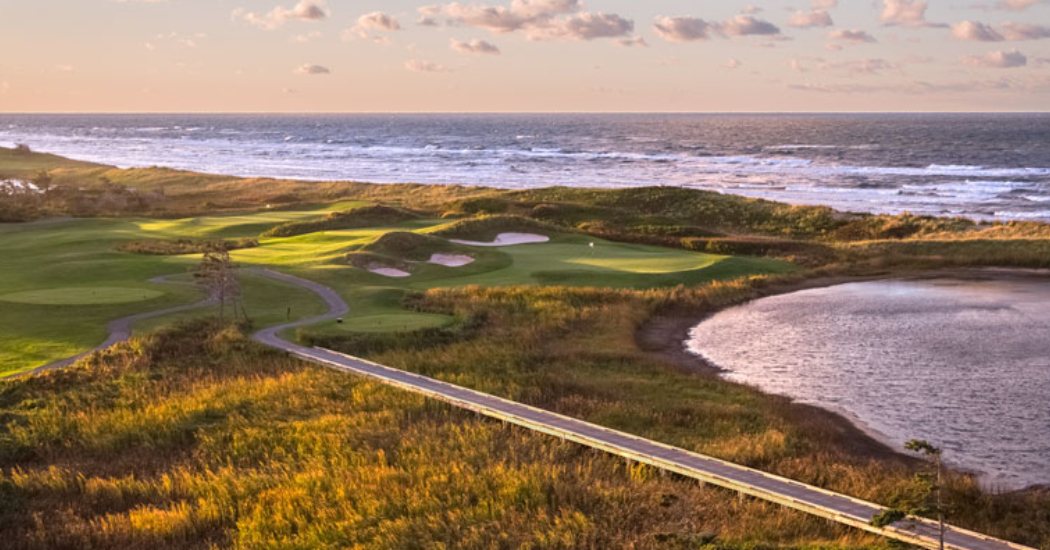 Prince Edward Island might be the smallest province, but it has become one of Canada's top bucket list golf destinations. The island is renowned for its picturesque landscapes, East Coast hospitality, and quaint towns. Although there are over half a dozen fantastic courses in PEI, the Links at Crowbush Cove is the island's top course. It was ranked #37 in Canada by SCOREGolf, and you can stay-and-play onsite at Crowbush Golf & Beach Resort. The championship golf course looks out over the north shore dunes, and you can also add other great courses like Dundrave, Green Gables, or Glasgow Hills to your stay-and-play package to round out your trip.
Halifax Harbourfront Golf Package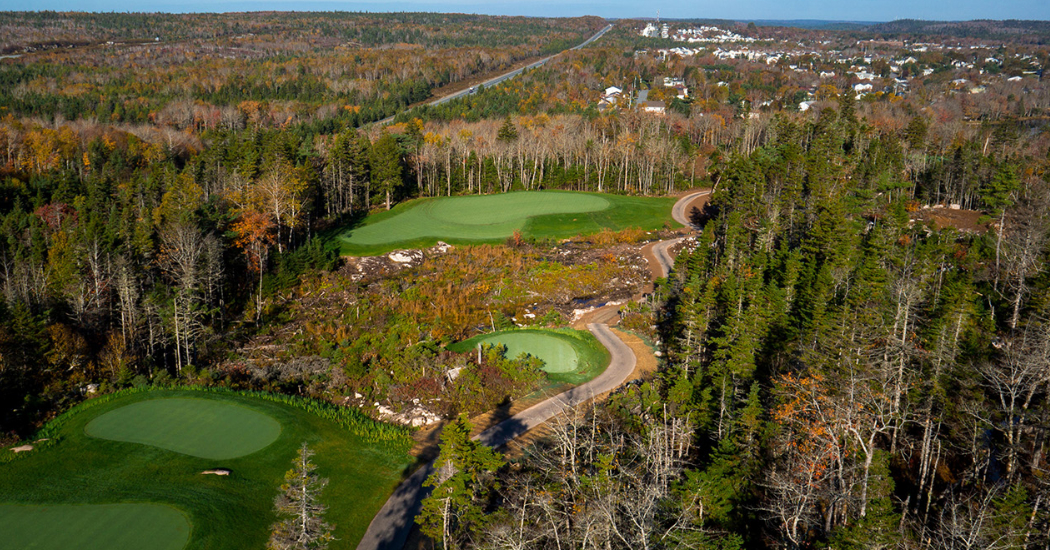 If you've never been to the capital of Nova Scotia, then you should definitely add it to your list. Not only is it an incredible vacation destination, but it's also a goldmine for golf! The top-ranked course in the area is The Links at Brunello, an award-winning course designed by legendary golf architect Thomas McBroom. Set within 40 acres of wetland, this 7,158-yard course is both beautiful and challenging. On a stay-and-play golf package, you'll also get exclusive access to play at Glen Arbour, a private golf club, or play oceanside at Chester Golf Club. And you will have the opportunity to stay at the luxury Halifax Marriott Harbourfront Hotel. While you're in Halifax, make sure to explore the city's waterfront boardwalk, breweries, shops, and try some lobster rolls!
Book Your Bucket List Trip to Nova Scotia & PEI
Embarking on a bucket list golf trip to Nova Scotia or PEI promises an experience that goes beyond the ordinary. Booking a stay-and-play golf package with Best Golf Trips will give you access to exclusive golf courses, tee times, and accommodation deals that you won't get anywhere else. Whether you choose to check out the cliffside courses of Cape Breton or the island courses in PEI, a bucket list golf trip awaits on Canada's east coast. So, pack your clubs and get ready to cross these exceptional golf destinations off your list.