Corporate golf trips are immensely popular in Canada, offering a perfect blend of business and leisure outside the office. These trips allow colleagues and business partners to escape the usual office setting, fostering networking and relationship-building in a more relaxed environment. Choosing the right location for your corporate golf trip is crucial, as it sets the stage for a successful event. And luckily, Canada has lots of them! Let's look at some key aspects to consider when planning a corporate golf trip and highlight some top destinations in Canada to host your next event.
What to Consider When Booking a Corporate Golf Trip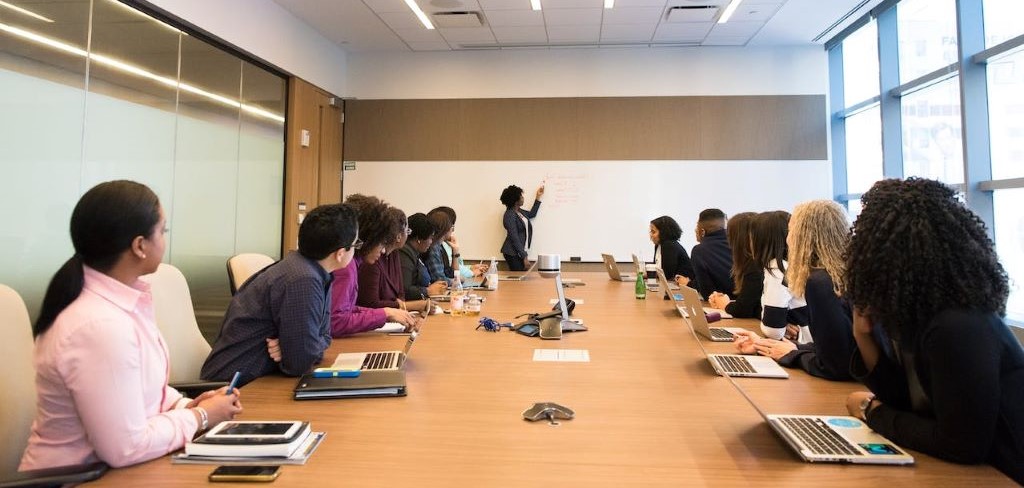 When planning a corporate golf trip, one of the most significant decisions is whether to opt for a stay-and-play package. This all-inclusive option ensures that everything is organized and pre-booked for your group, eliminating the hassle of making individual reservations. With stay-and-play packages, you have the opportunity to play multiple courses within close proximity, maximizing your time on the greens and minimizing logistical challenges.
Now, let's look at the top Canadian destinations for corporate golf trips.
Muskoka corporate golf trips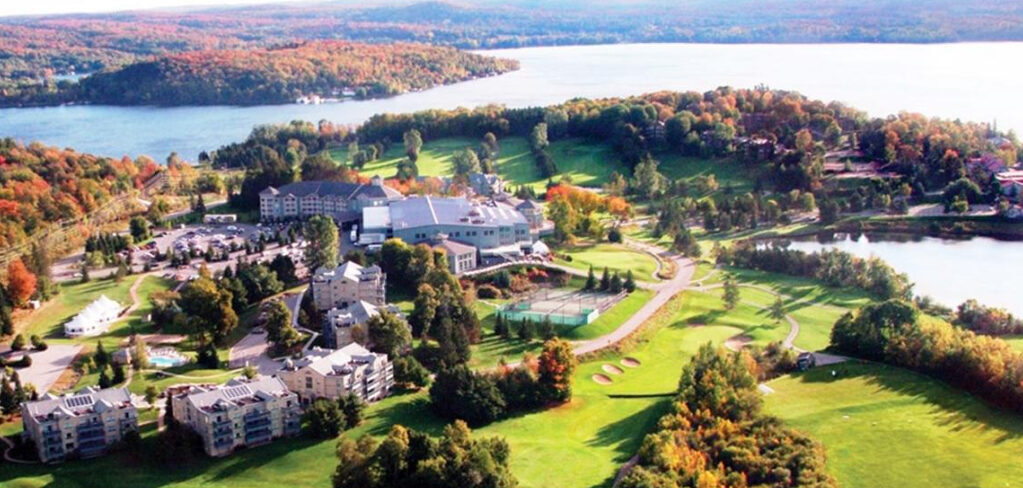 Muskoka is a prime destination for corporate golf trips. It offers ample conference center spaces and outdoor activities to complement its world-class golf courses. Deerhurst Resort stands out as one of the top choices, equipped with conference and meeting facilities, tournament planning services, and group shuttle services to and from the courses. The Rocky Crest Resort is another appealing option, offering multiple meeting rooms, dining facilities, team-building activities, and audiovisual equipment for your meetings.
Niagara corporate golf trips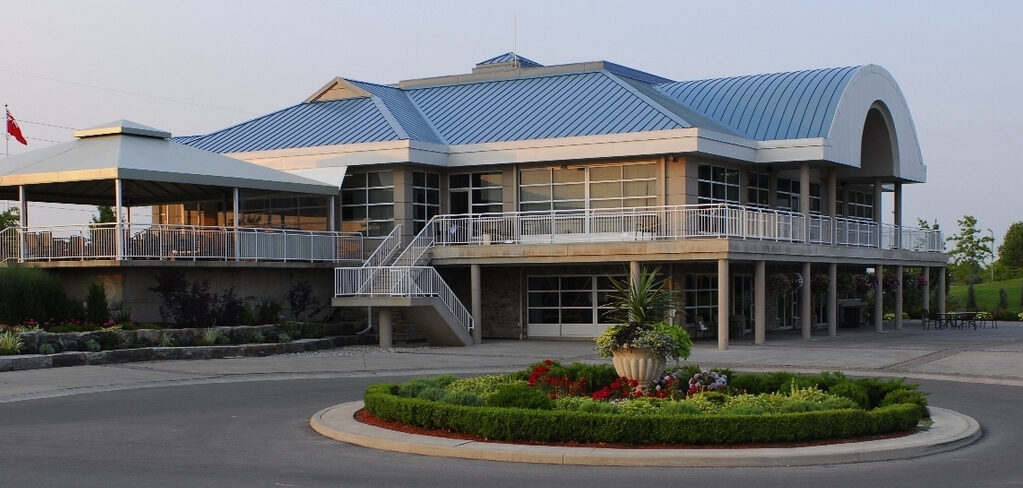 Situated on the border between Canada and the United States, Niagara is an accessible location for corporate travelers. It's just a short drive from Toronto and offers a range of activities such as winery visits, boat tours, and experiencing the majestic Niagara Falls. The Royal Niagara Golf Club, Whirlpool Golf Course, and Legends on the Niagara all provide meeting facilities. With a stay-and-play package, you can enjoy these fantastic courses over the course of a single weekend.
ottawa Corporate golf trips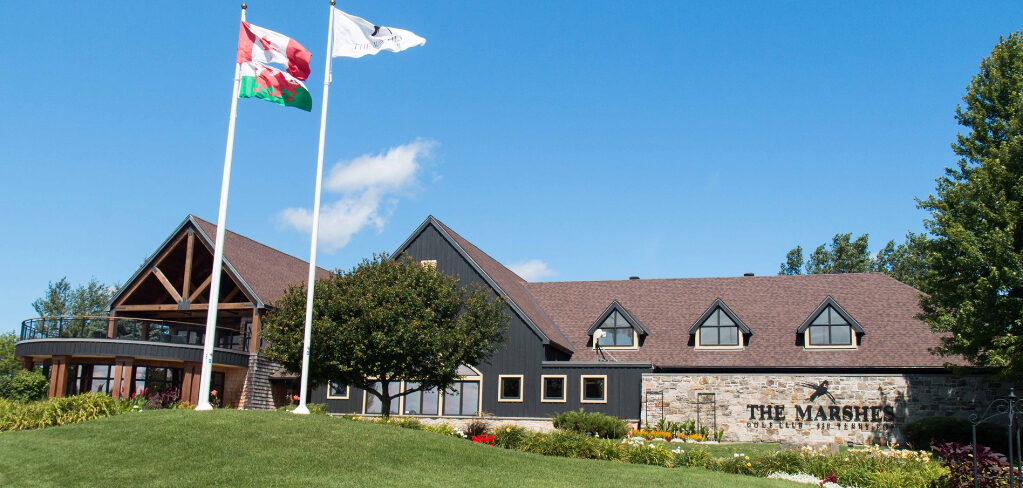 As the capital of Canada, Ottawa is a convenient location for business travelers, given its numerous government and corporate offices. The Marshes Golf Club boasts corporate meeting rooms with panoramic views, outdoor patios, catering options, and diverse dining experiences. In addition to golf, there are plenty of other activities to enjoy, including museum visits, walks along the historic Rideau Canal, and tours of Parliament Hill.
Nova Scotia corporate golf trips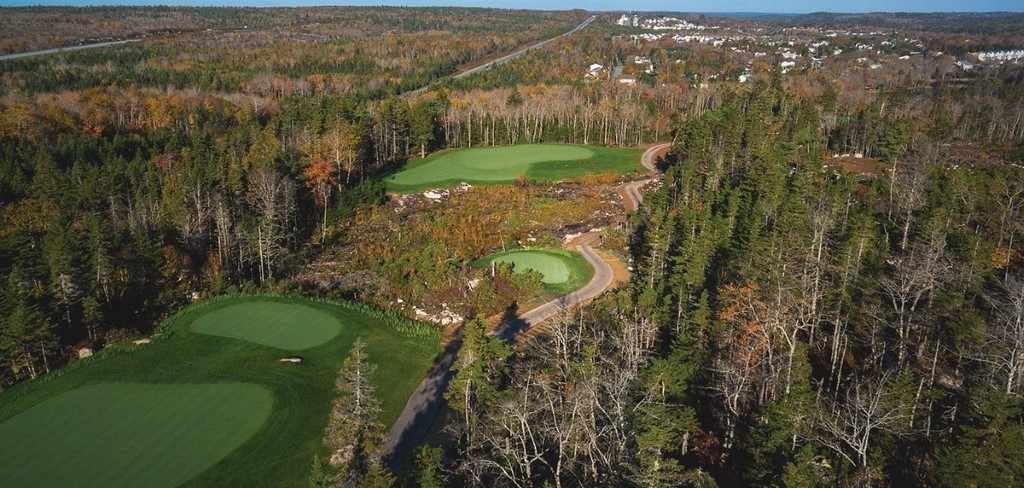 For an unforgettable corporate golf trip, Nova Scotia is a top choice. This scenic region is home to some of Canada's best golf courses, many of which have hosted major tournaments. Courses like Cabot Links, Cabot Cliffs, Highland Links, and Fox Harb'r Resort offer fantastic golf experiences alongside ballrooms, meeting rooms, and conference facilities. Nova Scotia's diverse activities, such as whale watching, fishing, hiking, and winery tours, make it an ideal destination for groups with varied interests.
book your next corporate golf trip
In the world of corporate golf trips, the key to success lies in choosing the right destination and package. Encourage your team to book a stay-and-play golf package at one of these remarkable destinations for your next corporate golf trip. It's the ideal way to blend business and leisure, ensuring memorable experiences and stronger connections.