For golf enthusiasts, there's no better way to enjoy your favourite hobby than a stay-and-play golf package. Whether you only have a weekend or are looking for a more extended golf trip, a stay-and-play package enables you to golf at multiple fantastic courses while staying in the area, so you don't need to spend your days commuting. By picking the right destinations, you can combine golf with other local activities while staying nearby at comfortable and quality accommodations. But without travelling to far-away locations, you might wonder, "what are the best stay-and-play golf packages near me?" For those who live in Ontario, we've rounded up the top options for you!
Stay-and-Play Golf Package in Barrie, Ontario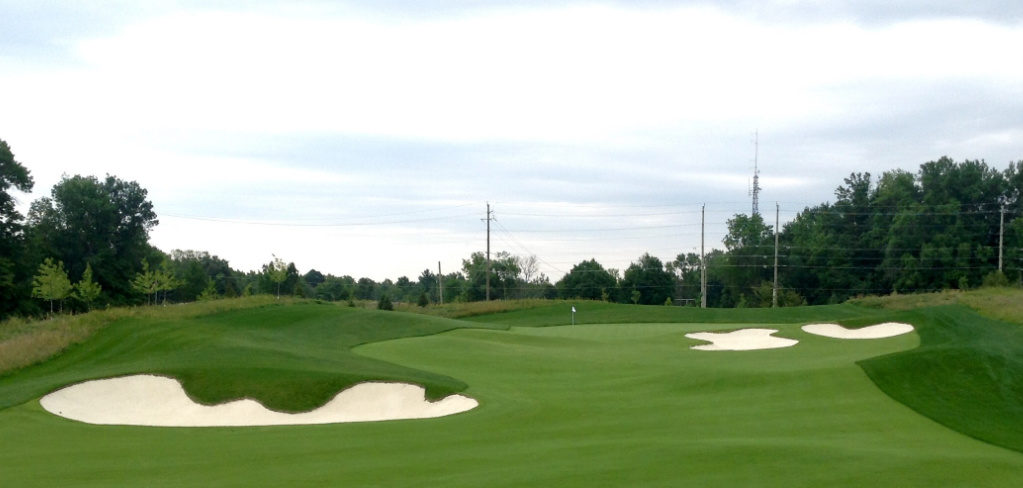 The first stay-and-play golf package on our list is in Barrie, Ontario. Barrie is the hidden gem of the golf scene in Ontario, with many people heading first to Niagara or Muskoka. But this underrated golf destination has some of the province's best courses within close proximity, making it the perfect place for a stay-and-play trip. Barrie is home to the beautiful Lake Simcoe, with relatively flat and open terrain that has served as an excellent foundation for golf architects to get creative with their designs. Bond Head offers a South course with a British-inspired, links-style design. And the north course has more elevation changes and a parkland design. And you can play them both on the same day!
Courses like The Nest, back onto Lake Simcoe, and National Pines is situated around Lover's Creek, both with beautiful vistas. Accommodation options in Barrie are varied to suit the group's taste, with the charming and tranquil Carriage Ridge Resort and the Hampton Inn and Suites available as part of the package. Basically, Barrie is a place with something for everyone!
Stay-and-Play Golf Package in London, Ontario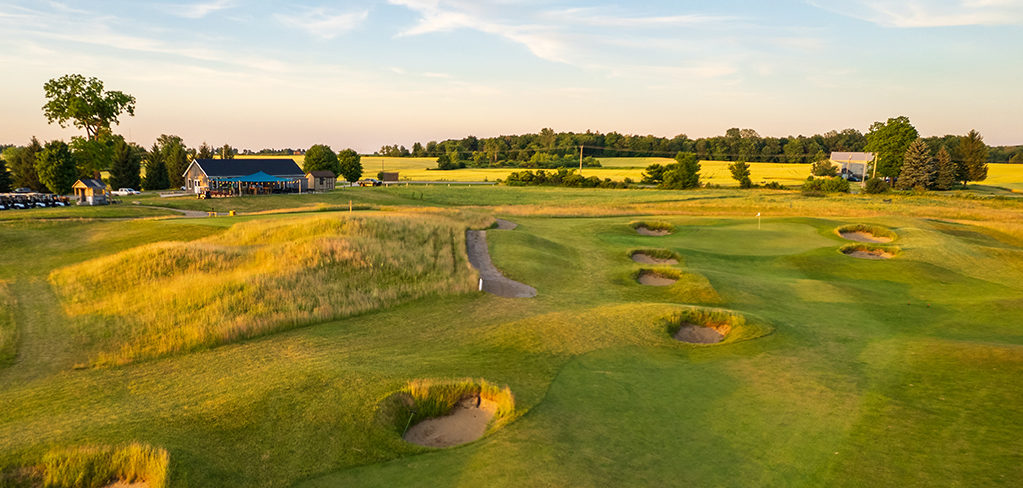 A few hours down the road, you'll find the sports-driven town of London, Ontario. London is another of Ontario's golf regions that sometimes gets bypassed when booking golf trips, but there are some fantastic courses in the area. Tarandowah Golfers Club has been consistently rated one of Canada's top public golf courses. And close by, you can find Firerock Golf Club, a championship golf course designed by Thomas McBroom, one of Canada's most renowned golf architects. The courses in London are known for their challenging but fair designs, with many featuring vistas over natural landmarks like the Oxbow River. And you're definitely likely to spot some wildlife, like white-tailed deer, when out on the courses.
Staying in downtown London puts you right in the heart of the action, allowing you to easily access local restaurants, pubs and sporting games after your day on the course. You'll have the opportunity to stay at the highly-rated Doubletree by Hilton on your golf trip to London, which is just blocks from everything. London also has a great live music and entertainment scene, so you can take advantage of that when you're not playing.
Stay-and-Play Golf Package in Niagara, Ontario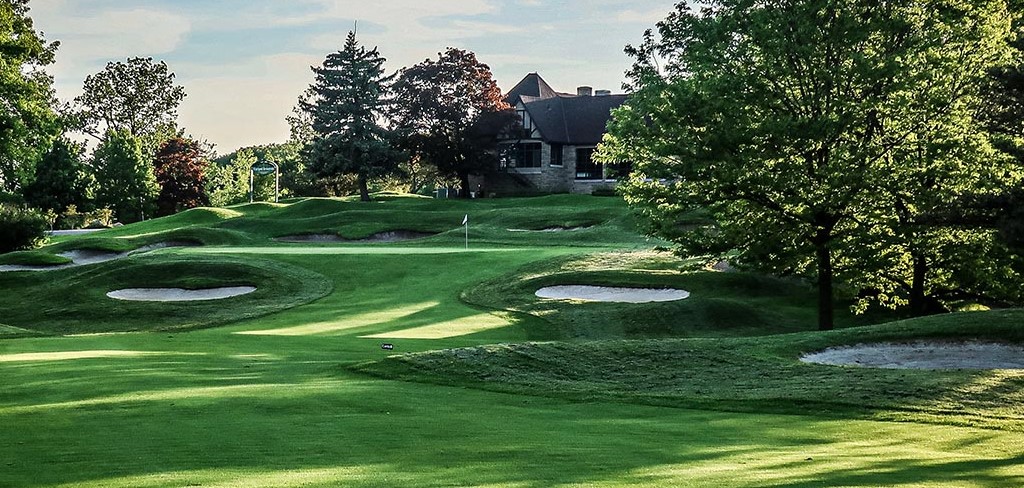 This should come as no surprise to golf lovers, as Niagara is one of Ontario's best-known golf regions. You'll find a lot of parkland designs featured here, integrating the natural water features of the Niagara area seamlessly into the golf courses. Grand Niagara backs onto the Welland River, Usshers Creek is on Usshers Creek, and Thundering Waters is only 1500 yards from the Horseshoe Falls. The best thing about booking a stay-and-play golf package in Niagara is you're spoiled for choice. Since packages are so customizable, you can handpick from a longer list of golf courses that are perfectly suited to your group and skill levels.
And let's not forget the Niagara nightlife. There is much to see and do in Niagara Falls, from visiting the falls to enjoying amazing entertainment, music and food. So, get ready for an action-packed golf trip when visiting Niagara.
The best stay-and-play golf packages near me
Going on a golf trip doesn't mean you have to brace yourself for flights and long travel days. After all, the point of the trip is to test your skills on as many golf courses as possible while still being somewhere with enough amenities to make your downtime enjoyable. For stay and packages near me, Barrie, London, and Niagara all provide great options. So for a truly unforgettable golfing experience, book a customizable stay-and-play golf package with Best Golf Trips.