Mont Tremblant, while most popular for the ski resort, has made a name for itself among the golfing community. When the ski hills close for the season, the golf courses start to open, drawing both national and international golfers to experience the other side of Mont Tremblant. The mountain courses of Mont Tremblant are unlike any that you'll experience in other regions, highlighting the unique terrain to create challenging courses. But there are 5 that stand above the rest. Here are the top 5 golf courses in Mont Tremblant that you need to play.
La Bête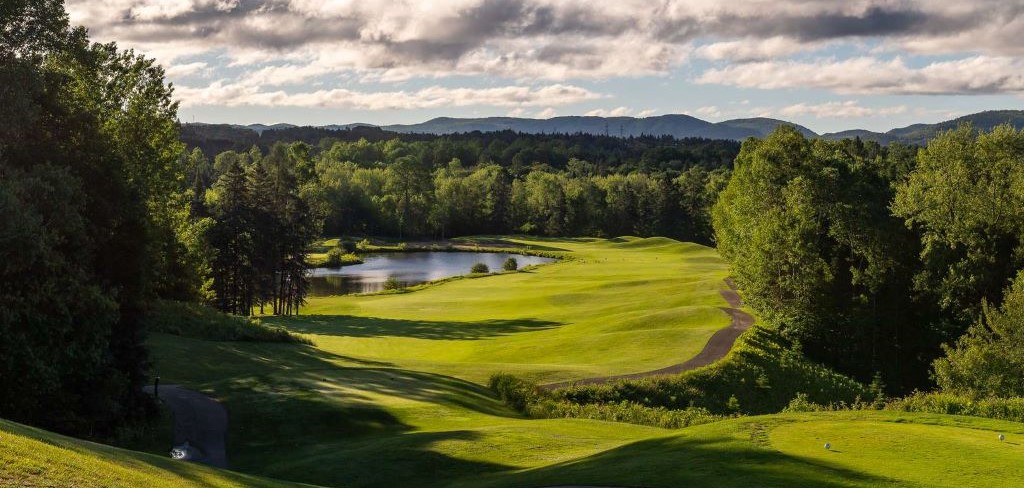 La Bête is an 18-hole, par 72 course built in 1998 and designed by Montreal-based Graham Cooke, who has designed hundreds of courses across Canada. The golf course features hills and valleys with beautiful vistas of Mont Tremblant, the Laurentian mountains, and Riviere Diable. La Bête is known for its challenging gameplay with many trees and narrow sections of fairway, making it easy to go out of bounds. But with five sets of tees, it's still accessible for new players. You'll definitely want a golf cart for this scenic course to handle the elevation changes.
Royal Laurentien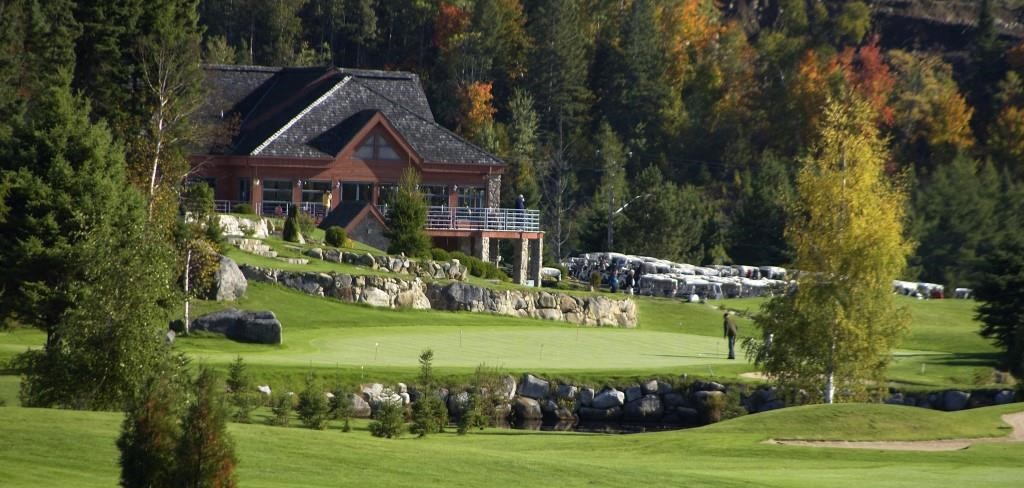 Royal Laurentien Golf Club and Resort has been ranked among the top 100 most beautiful courses in the entire country, along with many other acknowledgments it's received over the years. The golf course has been strategically integrated within the natural landscape to highlight its beauty, and 15 of the 18 holes have water features. There are also over 95 sandtraps across the 6856 yards of the course, making for some challenging holes, but with 4 practice greens, a driving range, and practice bunkers on-site, you'll have a chance to warm up. If you're taking a golf vacation, this is one of the best golf courses in Mont Tremblant.
Le Diable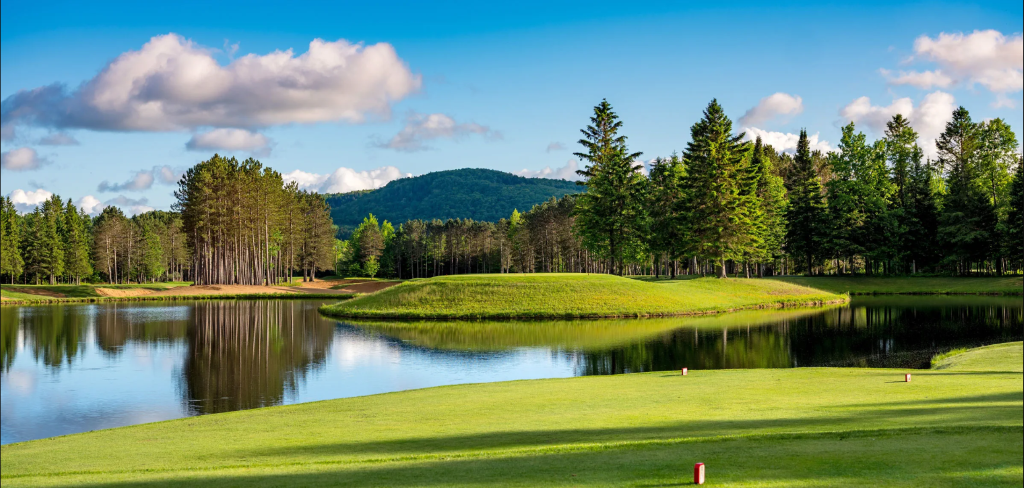 Le Diable means The Devil, and this golf course definitely has some devilish attributes (in a good way). If you're looking for another course in Mont Tremblant to sharpen your precision skills, then you'll love the twists and turns of Le Diable. As with many of the golf courses in Mont Tremblant, golf architects Michael Hurdzan and Dana Fry had the challenge of designing a course on the dramatic landscape of the area, complete with narrow, but long playing areas and a high volume of red-sank bunkers. The long fairways test your strength, and the narrowness tests your accuracy.
Le Géant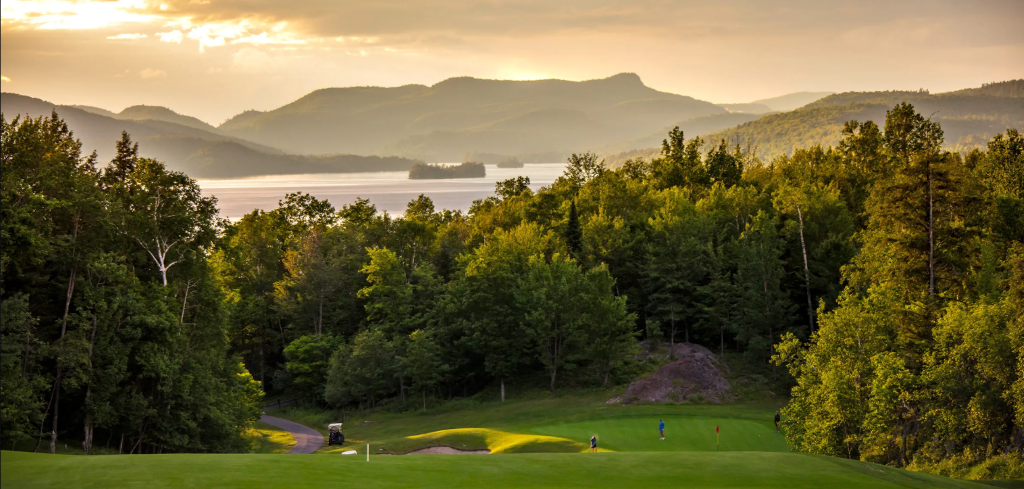 Le Géant is 6836 yards of breathtaking views set directly across from the ski slopes of Mont Tremblant. Although it wasn't the first golf course to be built in the region, it was the course that attracted the most attention of golfers, making it easily one of the top 5 golf courses in Mont Tremblant. When it opened in 1995, it began attracting visitors to a destination that was most popular with skiers in the winter. The course itself is built into the side of a mountain and features dramatic elevation changes that earned it the name The Giant! It's the sister course of Le Diable, and the two courses make a great option for a stay-and-play package.
Le Maître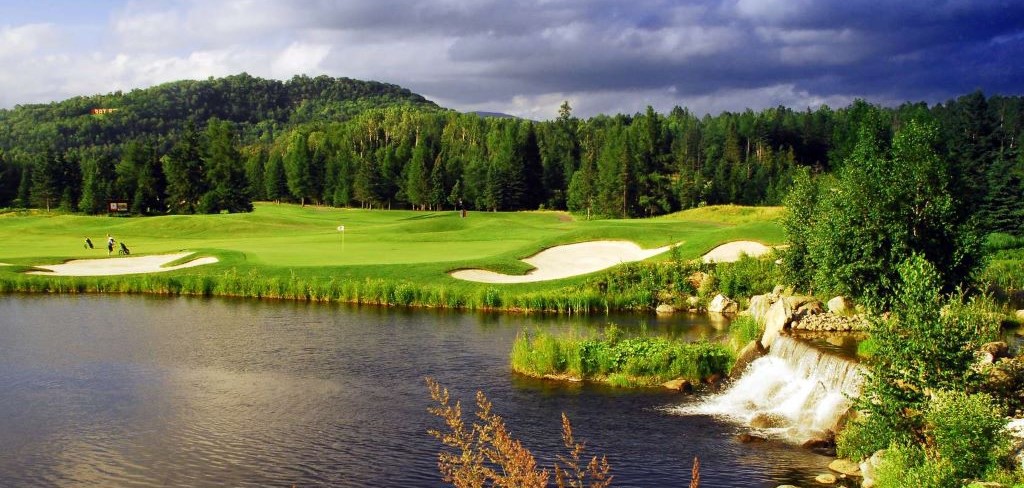 Le Maître is the brainchild of four different golf architects whose expertise and unique styles formed the woodland course that winds along the Riviere du Diable. It's receiving ratings, including 2nd best course in Quebec and top 35 in Canada, and when you see the vistas on this course (including 2 waterfalls), you'll understand why. Le Maître has 18 holes that are moderate difficulty, making the course accessible for groups with mixed experience levels. The course is part of a leisure complex that also features a luxurious clubhouse and bistro, tennis courts, and a swimming pool.
Top 5 golf courses in mont tremblant
These top 5 golf courses in Mont Tremblant serve as the perfect blueprint to design an awesome stay-and-play golf package in Mont Tremblant. A golf vacation will allow you to experience multiple different courses on the same trip, with accommodation included. And the team at Best Golf Trips will book everything for you, so you just need to show up and play!