Ontario is home to some of Canada's most beautiful and diverse golf resorts. Whether you're always coming in under 90 strokes, or you can't hit a birdie to save your life, there's a course that's perfect for you. 
Advanced players and beginners alike will love playing at these top 5 best golf resorts in Ontario. Fantastic stays, fantastic plays, these golf resorts are worthy of your next golf trip!
Rocky Crest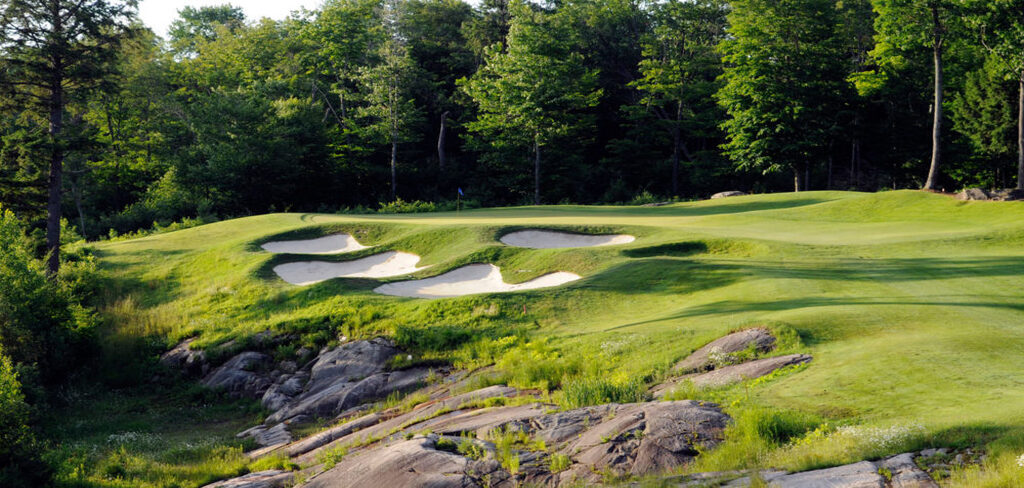 Rocky Crest Golf Course is located on the beautiful Lake Joseph in Muskoka with its 18-hole course being recognized as a top-tier track since being built. It's a private Clublink golf course, but if you're staying at the resort then you'll have full access to play as much as you like. On top of that, if you're staying at Rocky Crest Resort you can also play on the other two Muskoka Clublink courses, Lake Joseph Club and Mark O'Meara's Grandview. 
The resort is great for families and has a very personable, unpretentious vibe. When you're finished golfing you're can enjoy one of their many on-site restaurants, take a pontoon boat cruise or enjoy other water sports on Lake Joseph. 
Deerhurst Resort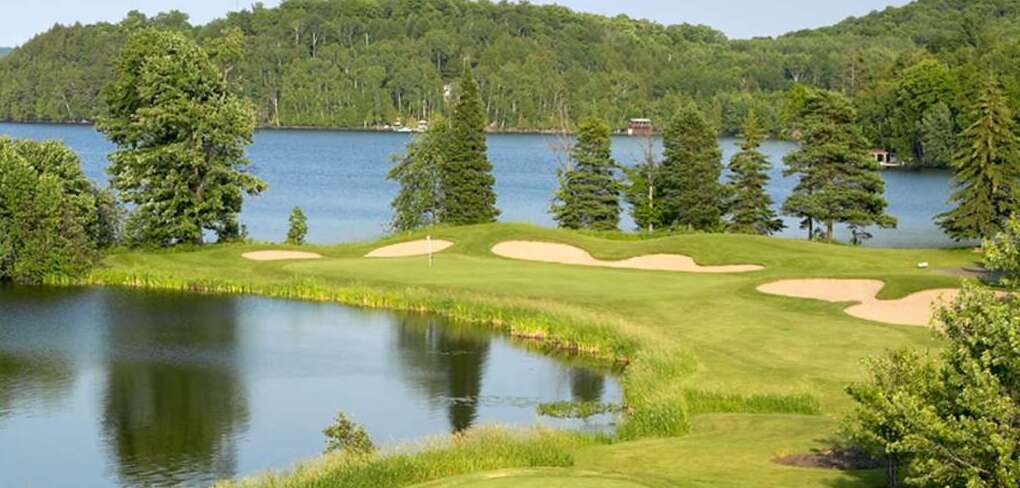 Deerhurst Resort has consistently been ranked one of the top golf courses in all of Canada. Most recently, they came in at #48 on SCOREGolf's Top 59 Public Courses in Canada. 
The resort offers a variety of different accommodations types, with both hotel rooms and suites available. If you're going with a group, you can book one of their 3 Bedroom Resort Homes, which have 4 queen beds, plus a living space and full kitchen giving you a great place to socialize and unwind after a long day on the course.
It's a large resort with tons of on-site restaurants ranging from casual to casual-fine. And they even brew their own beer!
Muskoka Bay Resort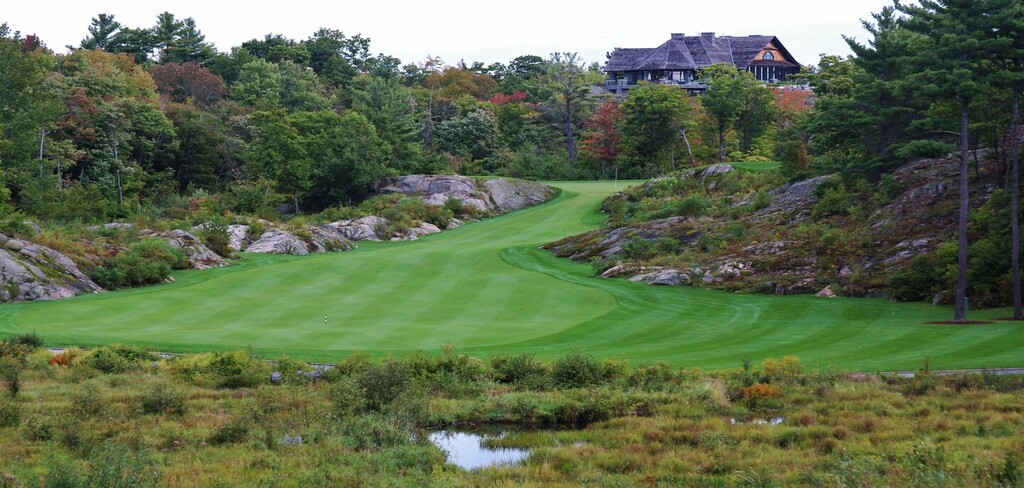 Muskoka Bay Resort has a challenging 18-hole golf course which has been named the #74 best golf course in the world by Golf.com. The diverse terrain features a mix of harsh elevation changes, difficult water hazards, and immaculate greens. 
This luxury resort is only minutes from the town of Gravenhurst, Ontario, and is best suited for those who like the finer things. They have many luxurious accommodation options including suites, lofts, and villas. 
Bigwin Island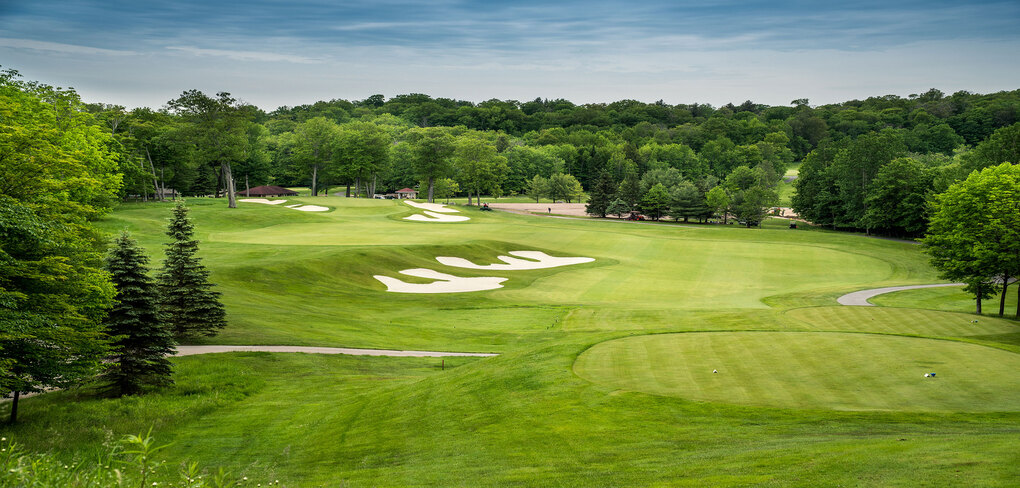 Bigwin Island golf course gives you the unique experience of taking a ferry and golfing on a private island. It's been ranked the #26 best course in Canada by Golf Digest as one of the best golf resorts in Ontario. The course is 100% and you have to book the stay-and-play option if you want to golf the course. 
The island has ultraluxurious cottages and there's a hefty price tag that comes along with it. But the experience is truly one of a kind. 
Smugglers Glen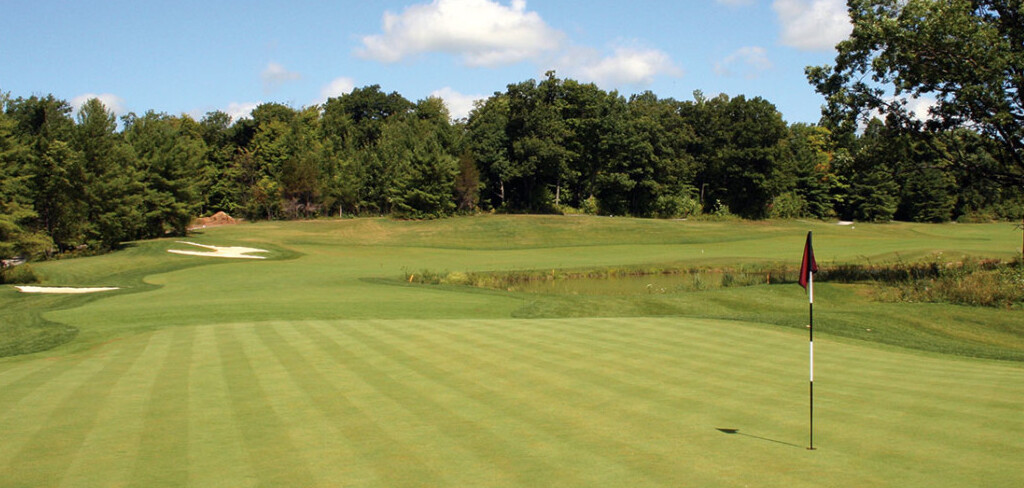 Smugglers Glen is one of Ontario's' hidden gems. The resort is a bit dated when compared to stay and play options in Ontario, but provides fantastic value for money. You can still get that Muskoka feel, without having to pay the steep prices. 
It's great for every skill level and the resort has comfortable accommodation with indoor and outdoor pools, a games room, and some of the best stay and plays in Ontario. 
Check out our Golf Trips!
Whether you are planning a golf trip for this year, or are just browsing ideas for your next bucket-list trip idea, we encourage you to check out golf packages and reach out if you have any questions.  For more info, visit our Muskoka golf packages and Niagara golf package