Niagara Falls is one of Canada's top golf destinations, with 3 courses making the list of the 25 hidden gem golf courses in Canada. It's a special area for golf because the region's natural beauty is the perfect backdrop for classic parkland designs. The mix of challenge and charm will impress golfers of all skill levels.
Due to its southern location, it also has one of the longest golf seasons in Ontario, meaning golf trips can happen from mid-April to the end of October. These 6 best golf courses in Niagara Falls are ones you don't want to miss when golfing in the area.
Grand Niagara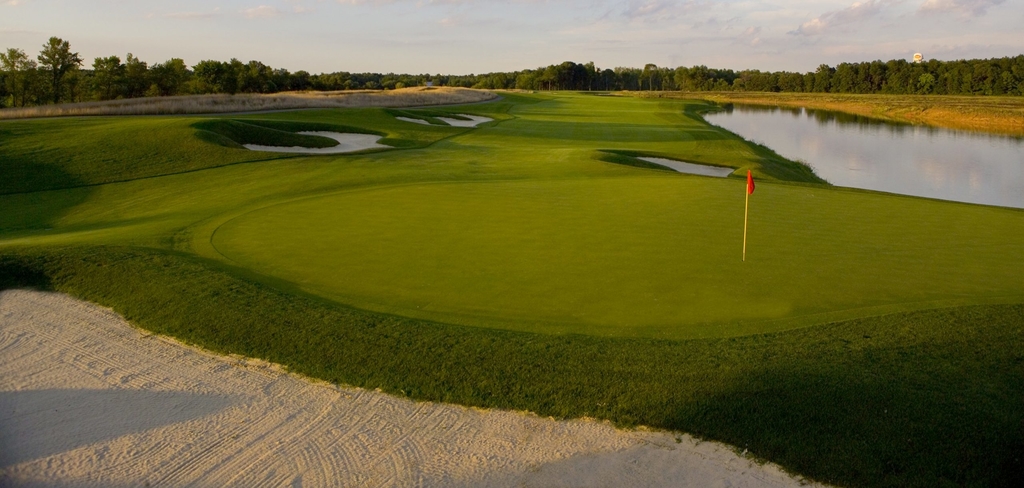 Grand Niagara is often referred to as one of the best golf courses in Niagara Falls and a must-play. Named #57 on SCOREGolfs top 59 public golf courses in Canada, its beautiful wide fairways are playable by all skill levels. The course was designed by legendary golf architect Rees Jones and features a mix of water and sand hazards and set on the backdrop of the Welland River.
Legends Battlefield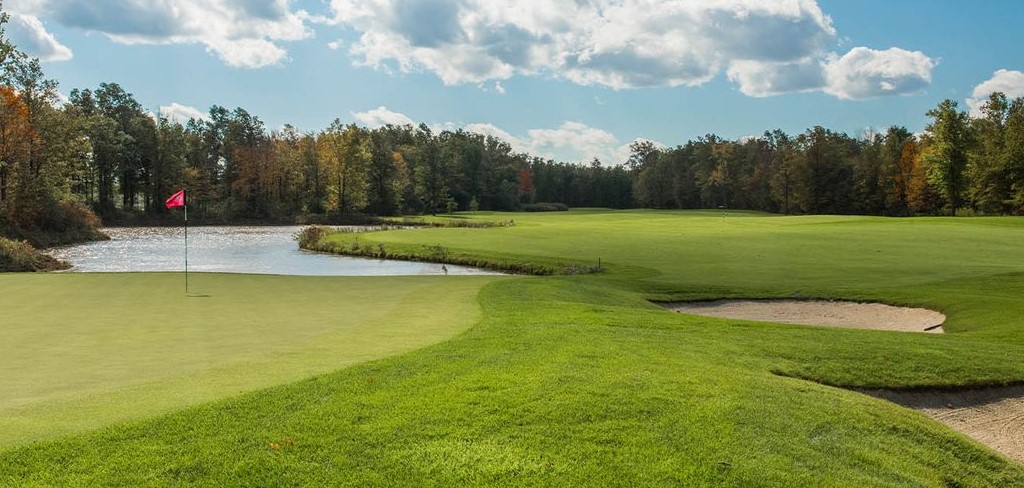 Legends Battlefield is part of the incredible Legends on the Niagara golf complex and boasts a link-style course with wider fairways, letting you bring out the big stick more often. The fairways are bordered by lots of tall fescue, and 7 of the 18 holes feature water hazards, adding an additional level of challenge.
Peninsula Lakes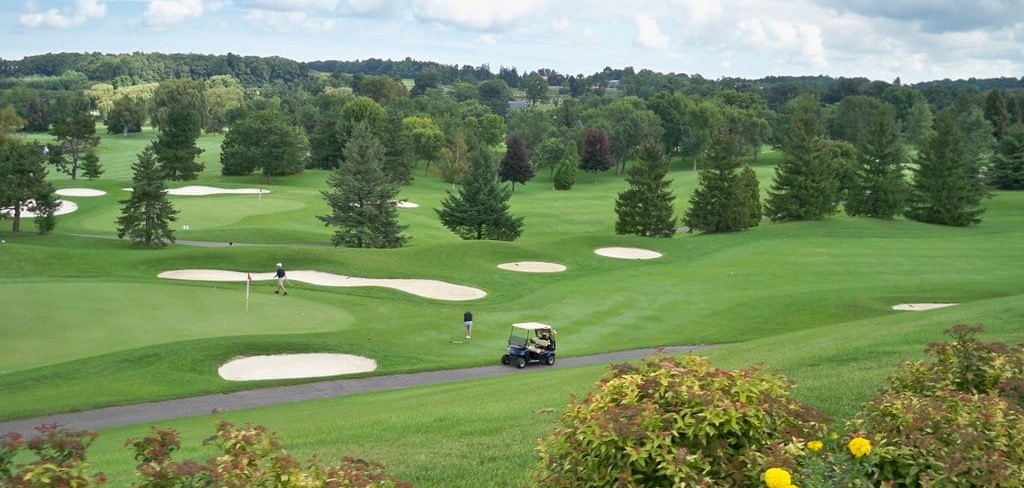 A little outside the hustle and bustle of Niagara Falls, you'll find Peninsula Lakes Golf Club. Built on what used to be a sand and gravel quarry, this 27-hole course is perfect for groups who want to book more than 18 holes for the day but play less than 36. They partner with some renowned hotels and B&Bs in the area to offer some great Niagara Falls stay and play packages, so you can continue to enjoy the area even when you're off the course.
Legends Usshers Creek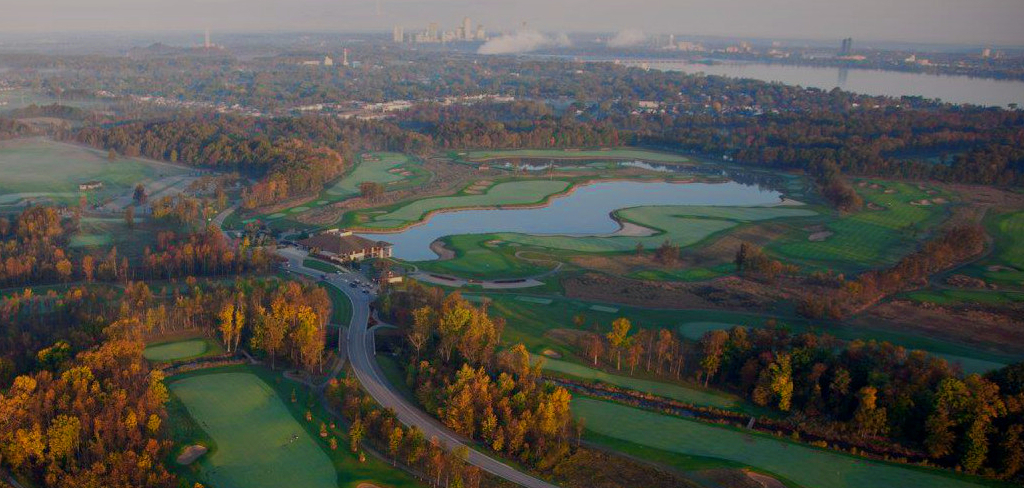 Usshers Creek is the other 18-hole course in the Legends on the Niagara golf complex. For groups looking to play 36 holes per day, this complex is a fantastic place to do so. Legends offers two exceptional championship courses. Usshers Creek, with its wetland hazards, knee-high fescue rough and high winds, has an extra level of challenge, but it's open enough that it's still playable by all skill levels.
Thundering Waters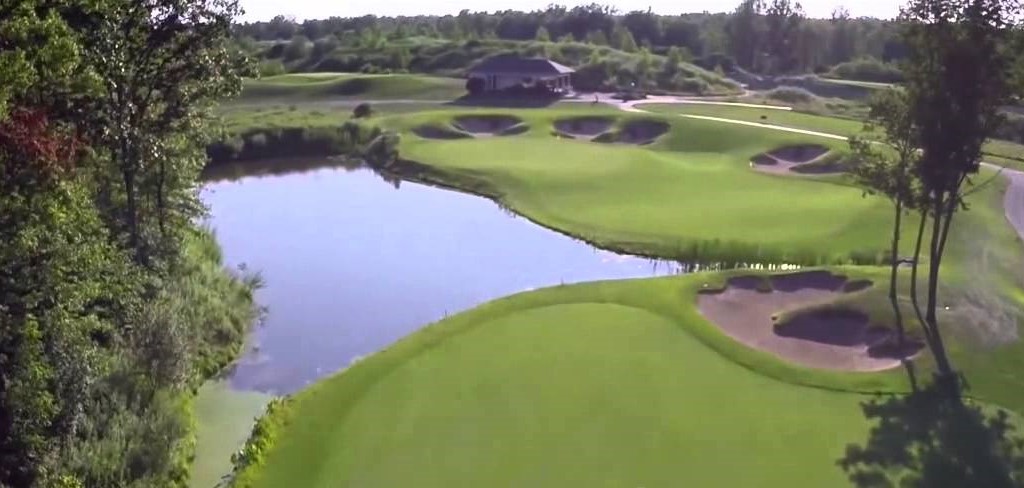 Thundering Waters, as the name suggests, is located only 1500 yards from the thundering Horseshoe Falls and is one of the best golf courses in Niagara Falls. It's a quirky course, with 6 par 3s, 6 par 4s and 6 par 5s, so you'll need to be ready to make strategic club selections. Because of the courses' tie to John Daly, many golfers expect it to be a wide-fairway, long, grip it and rip it course. But it's the opposite. It's a shorter, tighter golf course that puts emphasis on club selection and shot making.
Whirlpool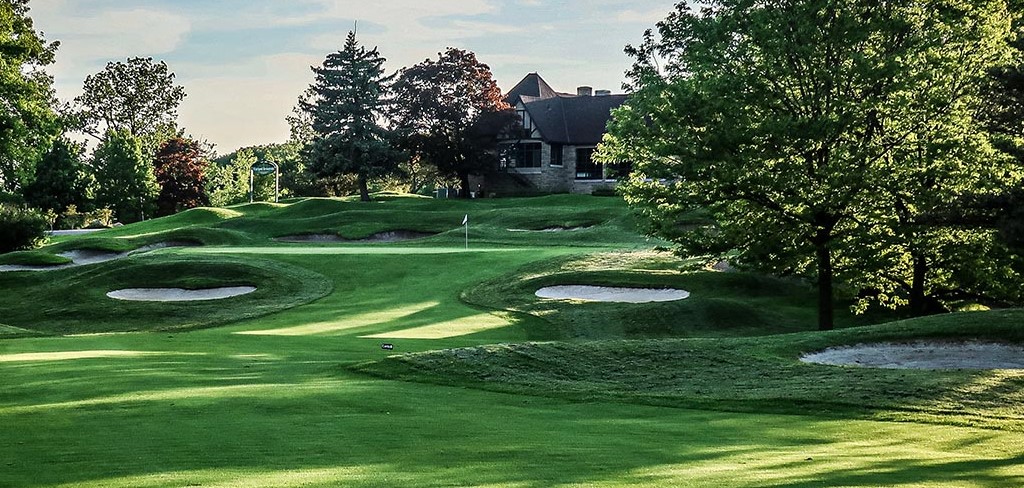 Whirlpool golf course is one of the last designs by the Godfather of Canadian golf architecture, Stanley Thompson. It's a great 18-hole, par 72 course, but for the history alone, it has to be played! The course scored #49 on SCOREGolfs top public golf courses in Canada and backs onto the beautiful Niagara whirlpool and gorge.
Check out our Golf Trips!
Whether you are planning a golf trip for this year, or are just browsing ideas for your next bucket-list trip idea, we encourage you to check out golf packages and reach out if you have any questions.  For more info, visit our Muskoka golf packages and Niagara golf package