There's nothing quite like a good old-fashioned golf trip to bond with the guys. But what makes a golf trip truly memorable is the perfect blend of light-hearted competition, fun activities off the course, delicious food, and a quality place to stay.
Each golf destination in Canada has some unique to offer your group, and the best one for you will depend on what you and your buddies enjoy most. We've rounded up the 5 best golf trips for guys, so you have plenty of options to choose from when booking your next golf vacation.
nova scotia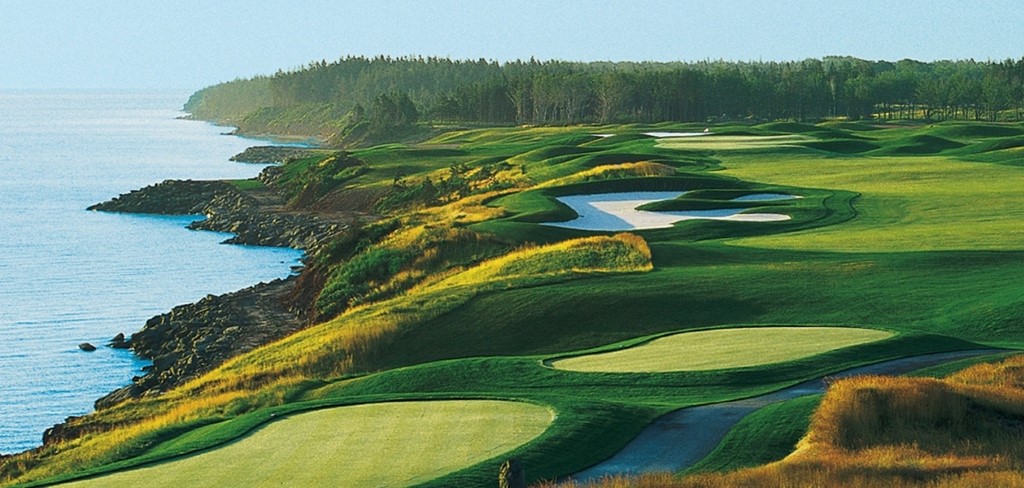 Nova Scotia is one of Canada's top golf destinations, with many of the top-rated golf courses in the entire country. There's a mix of seaside, clifftop courses and mountainous, inland golf courses, both of which have jaw-dropping vistas. Nova Scotia has a relaxed, friendly atmosphere and a slower pace of life. Heading to Nova Scotia for a golf trip is great for guys that love fishing, boating, and relaxing with a pint of Alexander Keiths.
It's a big trip out east, so it's a good option for special occasions, work groups or bachelor parties. You can book a package in Nova Scotia which includes award-winning golf courses like Cabot Links and Cabot Cliffs, while staying at deluxe accommodation.
muskoka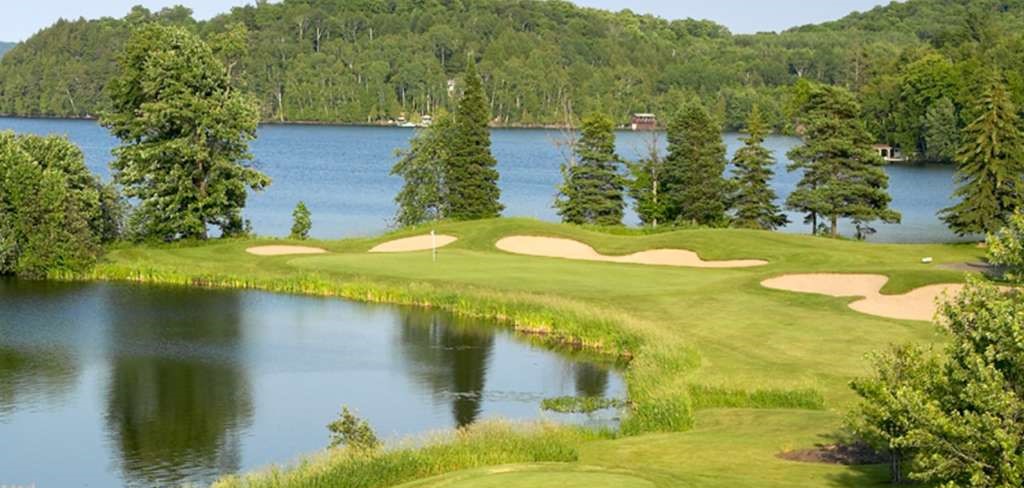 Muskoka is Ontario's cottage country, and a great place for outdoorsy guys to enjoy nature and golf. There are more golf courses in the Muskoka region that have been rated in the top 100 in Canada than any other golf destination in the country. You can create a bespoke package for your guys' trip to Muskoka that includes courses like Sequin Valley Golf Club, The Ridge at Manitou and Taboo Muskoka for a well-rounded mix of challenge and fun. Off the course, you can enjoy hiking, canoeing, fishing and swimming.
Niagara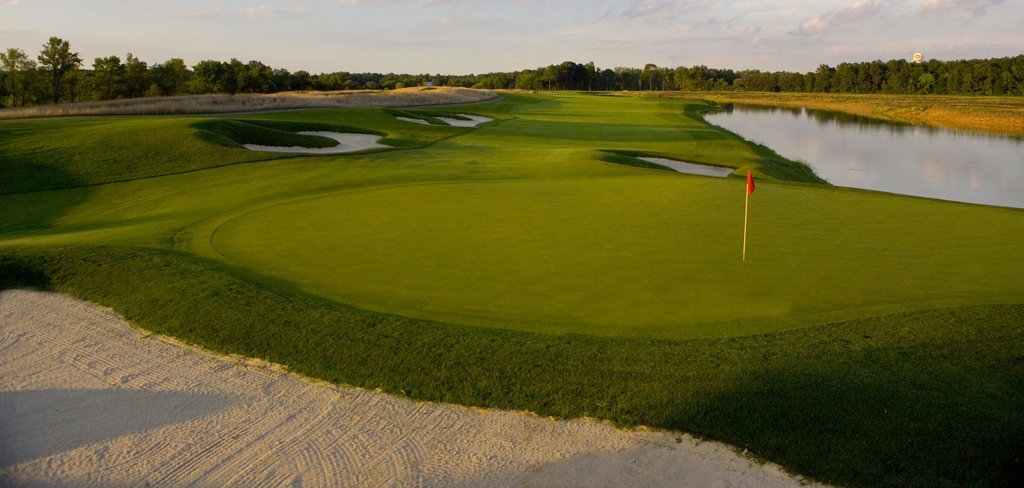 Niagara is the perfect destination for a fun, activity-packed golf trip. Niagara is known for its excellent cuisine, vibrant nightlife, casinos, shows and other novelties. But the region also has some incredibly designed, challenging golf courses. It's a great option for a trip with guys who love having nights out after a day on the golf course. As part of a Niagara golf package, you can play at renowned courses like Peninsula Lakes, Grand Niagara and Whirlpool.
ottawa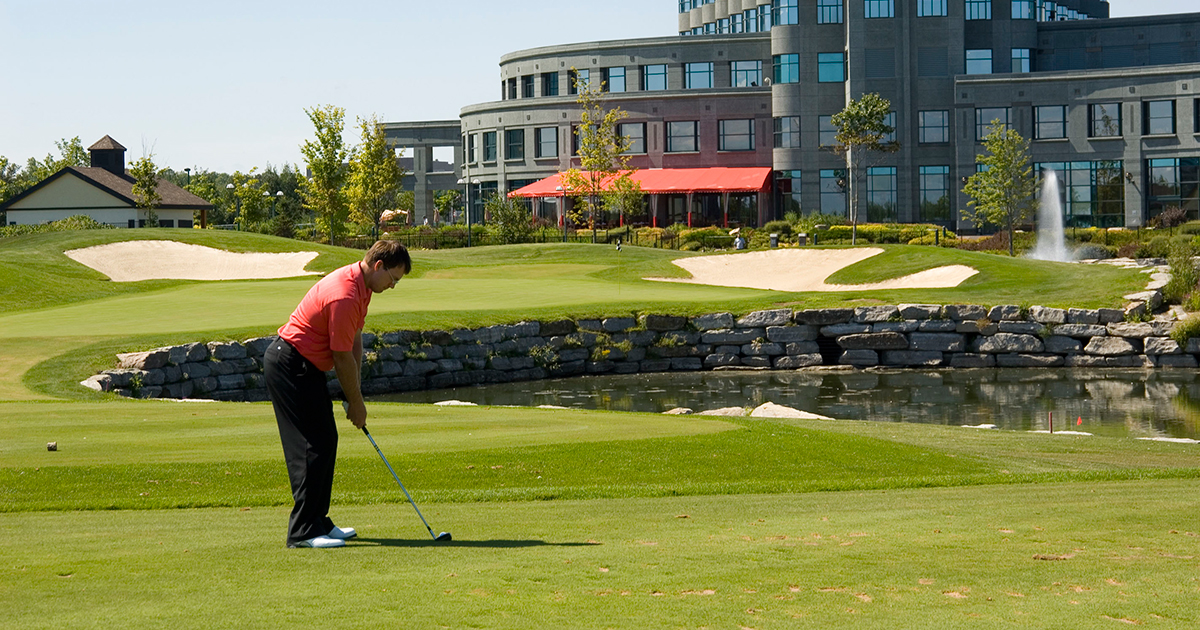 How about heading to the countries capital on your next guys' golf trip? While Ottawa may not be the first place you think of when you think about golf, there are dozens of incredible public golf courses in the area that offer a variety of different layouts and levels of challenge. Two of our favourite courses for a guys' trip to Ottawa include The Marshes and Eagle Creek, both set within beautiful forests, meadows, and wetlands, providing a lovely backdrop while golfing. When you're done at the course, you and the guys can head out for some five-star dining, live music, or go check out some of the museums around town.
mont tremblant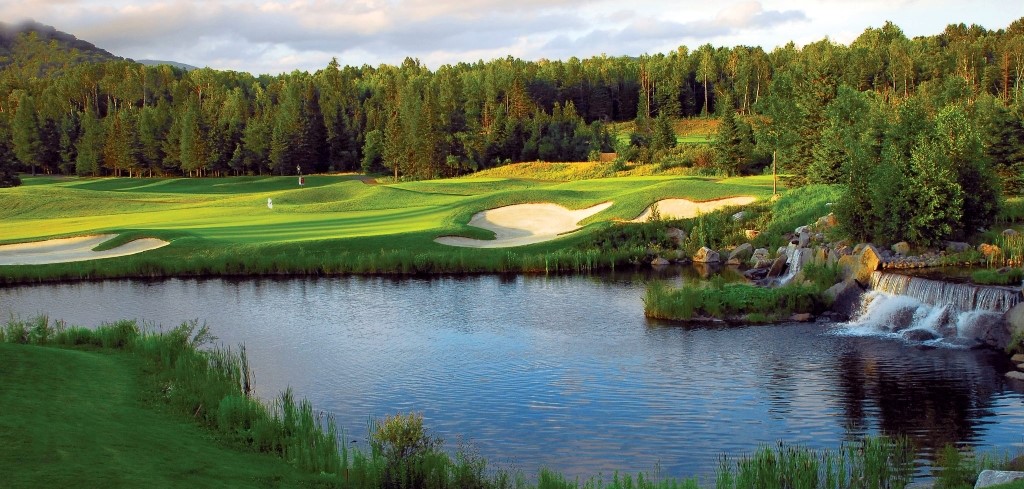 Mont Tremblant isn't just for skiing, but having access to the ski village vibes of Mont Tremblant resort provides a fun addition to your next guys' golf trip. Set within the Laurentian mountains, the golf courses in Mont Tremblant are one of a kind. The views are incredible, and the golf courses have some dramatic elevation changes that add an extra strategic challenge. Some of the best courses to play in Mont Tremblant on your guys' trip include Le Diable, Le Geant and La Bete. When you're not playing golf, you and the boys can enjoy the pedestrian village, go for a hike, check out the Scandinave Spa or take the Panoramic Gondola.
best golf trips for guys
Get your guys together for a one-of-a-kind golf trip to one of these incredible Canadian golf destinations. Book with Best Golf Trips to get exclusive deals on accommodation and golf packages today.