The Peterborough and Kawartha Lakes region of Canada is an excellent destination for a golf trip. Located less than 2 hours northeast of Toronto, this area is the hub for locally-grown food, craft beers, and, of course, activities on the lakes! One of the unique aspects of golfing in the region is the opportunity to play on courses that have been built around hundreds of lakes, offering stunning scenery no matter where you play. That said, we do have our favourites. Here are the best golf courses in Peterborough and Kawartha Lakes.
baxter Creek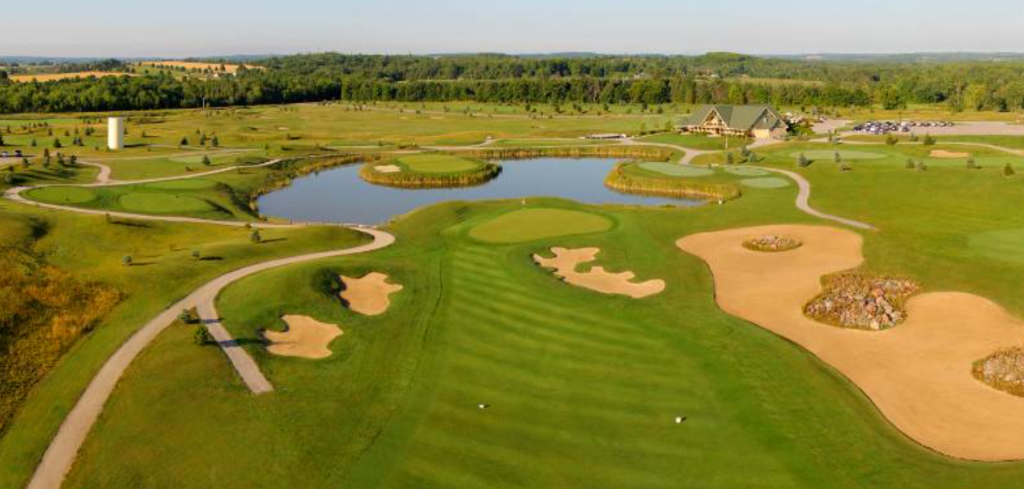 Baxter Creek Golf Club is an 18-hole championship course located just outside of Fraserville, Ontario. Designed by golf architect Da vid L Moote, Baxter Creek is a par 72 course that measures 6601 yards from the back tees and 5086 from the front tees, with 4 tee boxes total. The patch of land that the course was built on used to be farmland, which is apparent in the design with its wide, rolling fairways, bordered by deciduous forest. But the terrain changes at hole 12, where fairways become tighter and more challenging as you enter the wetland portion of the course. The course is very walkable and great for a leisurely round with a group of varied skill levels, making it a fantastic addition to a golf trip.
black diamond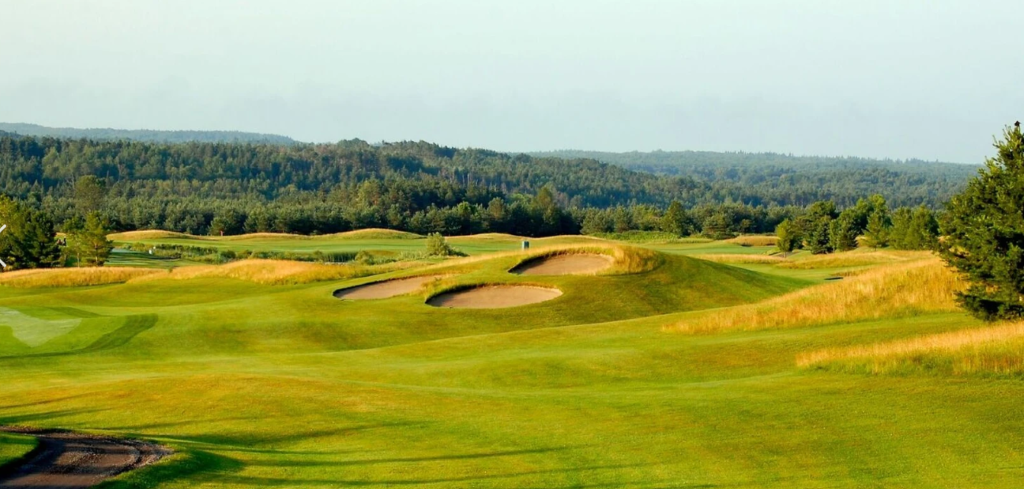 Black Diamond Golf Club is a par 72 championship course set within the diverse Kawartha Oakridge Moraine in Pontypool, Ontario. Built within the Ganaraska Forest, you can expect beautiful natural vistas and frequent elevation changes through this 18-hole course. Black Diamond was designed by golf architects Jason Miller and Jack Lall and officially opened in 2005. You might want to warm up at the driving range as distance is essential on this 7062-yard course. But precision is key to navigating around the over 70 bunkers and water hazards. Black Diamond has been ranked in the top 25 courses in Canada by Golf Digest on multiple occasions, and it's definitely one of the best golf courses in Peterborough and Kawartha Lakes.
quarry Golf 
Another notable course in the area is the Quarry Golf Club, which is built around a former limestone quarry, providing stunning views of the Kawartha scenery and Chemong Lake. This 18-hole par 72 course is semi-private and one of the more challenging courses in the area. Black sand bunkers are a common feature throughout most of the 6788 yards of the course, and greens are fast. Because of the diversity of this course, you'll likely use every club in your bag, with some holes offering opportunities to grip it and rip it, and others requiring more precision. There is also a par 3 short course and a beautiful clubhouse to enjoy some food before or after your game.
Peterborough Golf and Country Club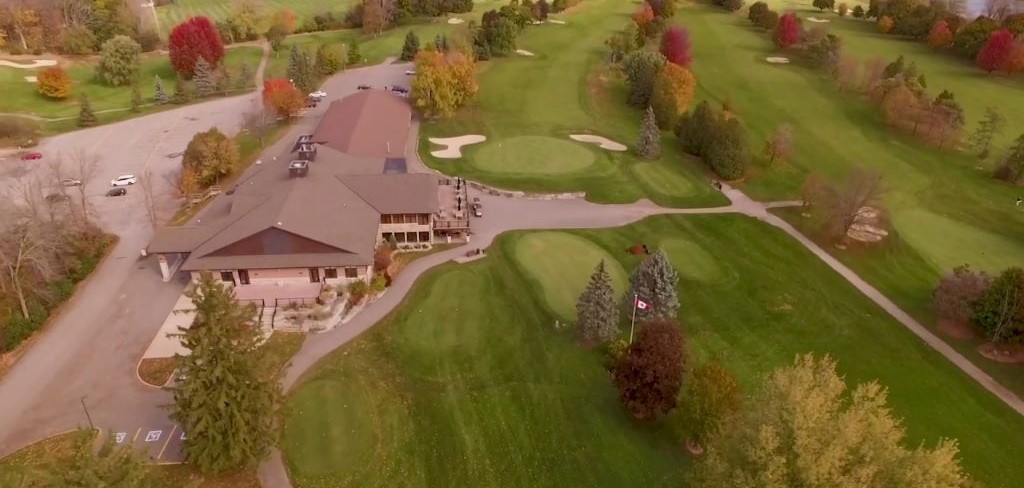 The Peterborough Golf and Country Club is one of our favourite golf experiences in the region, with its challenging 18-hole, par 71 course. The current layout was designed by legendary golf architect Stanley Thompson between 1929 and 1931, making it one of the oldest courses in the country. But the club's history dates back much farther than that, with roots as far back as 1897! Peterborough Golf and Country Club follows the Trent Canal, which served as the foundation for the links-style course design. You'll get many views of the canal throughout the course but try to keep your eye on the ball as sloping greens bordered by water hazards are frequent on the course. The club also has an on-site practice facility with putting and chipping areas, a pro shop, and a clubhouse with an outdoor patio for dining. While it is a private club, non-members can get access by booking a stay-and-play golf package with providers like Best Golf Trips.
The Best Golf Courses in Peterborough and Kawartha Lakes
The Peterborough and Kawartha Lakes region of Canada offers some of the best golf courses in the country, with breathtaking scenery and challenging layouts that are sure to delight golfers of all skill levels. From the wide, rolling fairways of Baxter Creek to the precision required at Black Diamond and Quarry Golf, and the historic links-style course at Peterborough Golf and Country Club, there is something for everyone in this region. If you want to experience the best golf courses in Peterborough and Kawartha Lakes, we encourage you to book a stay-and-play golf package with Best Golf Trips to access the best deals and exclusive packages. So pack your clubs, grab your buddies, and get ready for an unforgettable golf trip in this stunning region of Canada.