Ontario is home to some of Canada's best golf courses and resorts. Whether you're looking to challenge yourself with complicated tracks or just want to play recreationally with your friends, there are courses throughout the province designed with you in mind. For the best golf trip experience, you can't beat a stay and play. Booking local accommodation near the best golf courses in Ontario will allow you to enjoy multiple courses during your trip, plus have more fun off the course!
Best Golf Trips is here to help you design the best golf trips in Ontario at some of the top golf resorts in Ontario to give you the best possible golf trip experience.
muskoka Golf Packages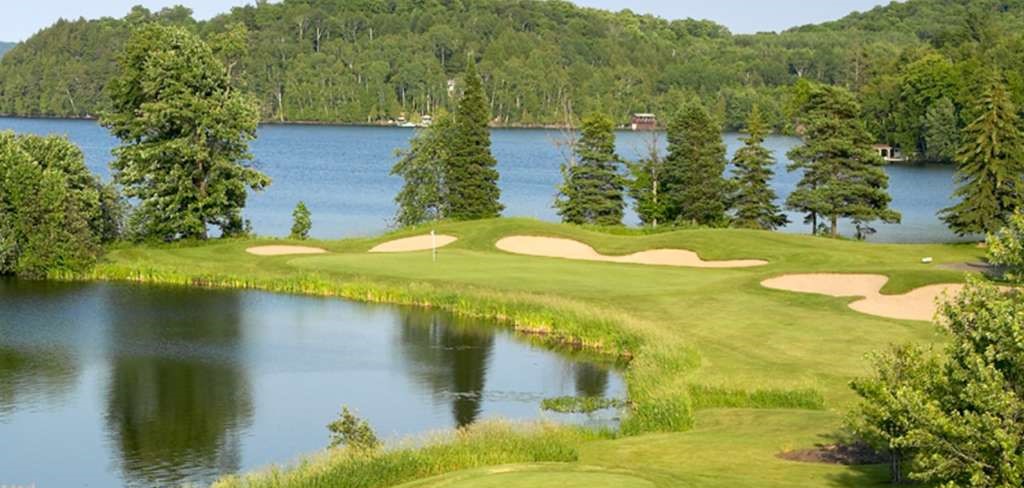 Muskoka is Ontario's cottage country and a top destination for lovers of camping and outdoor activities, including golf! The region is most popular for those who want to escape the hustle and bustle of the city and relax and unwind in the great outdoors. The endless lakes, trees, rivers, and rugged landscapes attract about 3.2 million visitors each year, and it's easy to see why. With Georgian Bay to the west and Algonquin Park to the east, you'll find some of Ontario's most beautiful natural features here and tons of wildlife.
Muskoka attracts many visitors, so the resorts need to be world-class to keep people coming back. And they definitely are. Some of the top resorts in Muskoka include Deerhurst, Taboo, Lakeview Escape and Muskoka Bay Resort.
. And while you're staying in one of these fantastic resorts, you can also enjoy some of the top golf resorts in Canada with a stay and play package.
If you've only got two nights, you get to book a package with two nights and two rounds at some of the golf courses, including South Muskoka, The Rock, and Mark O'Meara Grandview. Or opt for a three-night package where you can play three rounds. Check out all our Muskoka golf packages here. 
NIagara Golf Packages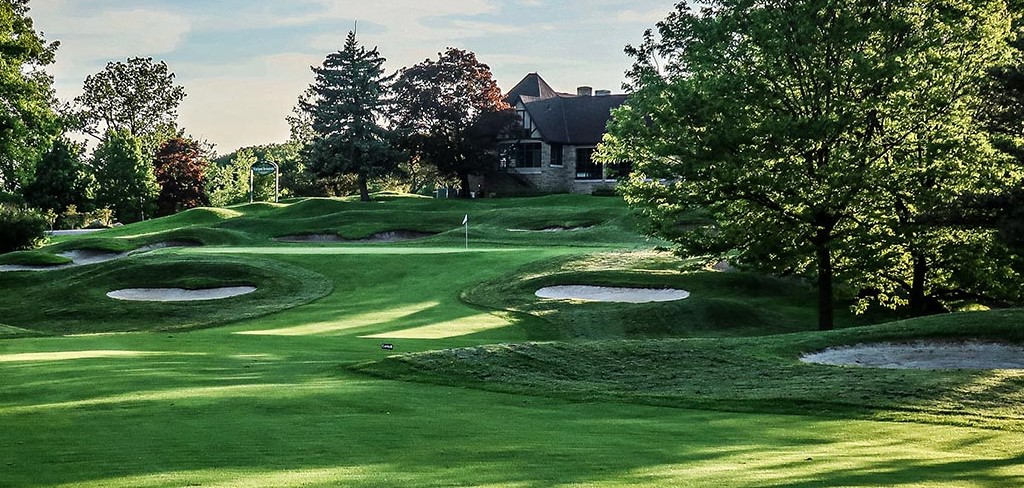 For those who love trips packed full of activities, Niagara Falls, Ontario, could be the best golf destination for you! When you think of Niagara Falls, you might think of Lundy's Lane, casinos, wineries, and of course, the falls themselves. But it's also one of Canada's most fun places for a golf trip. You can find some challenging and well-designed golf courses in the area, including Grand Niagara, Peninsula Lakes, Thundering Waters, and two courses at Legends Niagara, Battlefield and Ussher's Creek. These courses include long 27-hole courses and link-style courses with wide fairways giving you the chance to make use of your drivers.
The accommodation options in Niagara Falls are unrivalled. Stay steps from the falls at Marriott Fallsview Hotel & Spa or Sheraton on the Falls. There's a reason it's called the Las Vegas of Canada. There is never a shortage of things to see and do in Niagara Falls, making it one of the best golf trips in the country. If you like live entertainment, novelties like escape rooms, wax museums, and riding in funiculars, then book a stay and play golf package with Best Golf Trips. You can find all our Niagara Falls golf packages here. 
Check out more of our golf trips
Want to check out some of Canada's other golf destinations? Why not have a look at our golf packages in Mont Tremblant and golf packages in Nova Scotia?