Although Mont Tremblant is often associated with being a ski destination, this beautiful region northwest of Montreal has a ton to offer in the summer season as well. Most notably, Mont Tremblant is home to some incredible golf courses set against the beautiful backdrop of the Laurentian Mountains. These are some of the best Mont Tremblant golf courses, with many of them offering so much more!
Le Géant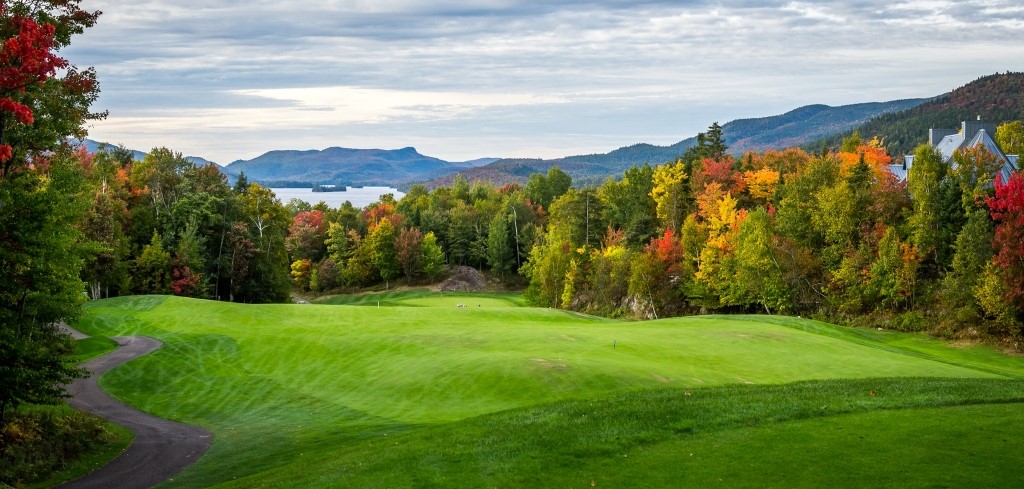 Le Géant is an 18-hole championship course, and as the name suggests, it's quite iconic. The course is set within the mountainside, boasting dramatic elevation changes. But the most unique aspect of the course design is its use of raised elevation tees looking out over plummeting fairways. There are two lakes within the course and over 50 bunkers, making it a pretty challenging course, even for experienced players. But don't let that put you off. The beautiful panoramic views throughout the course make it an experience you don't want to miss. You can also book a stay and play package at Mont Tremblant Resort Village to make a proper vacation out of it!
Le Diable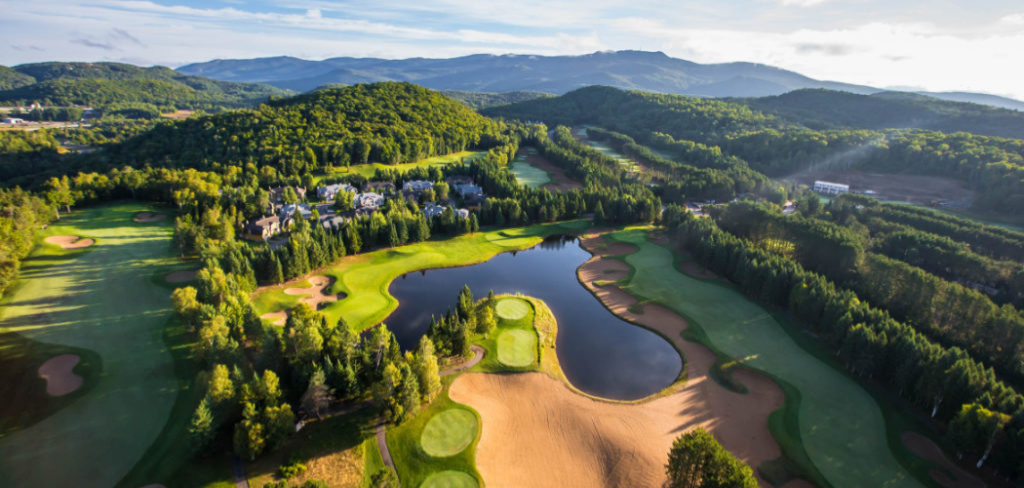 Le Diable, or The Devil, is a 7,056 yard, 18-hole golf course with red sand bunkers that border its narrow fairways. It has incredible outdoor practice facilities, including a putting course, driving range, practice greenside bunker and private teaching area. Its proximity to other courses means that you can book a golf package and play at multiple spots over a few days. Le Diable is constantly ranked high up in SCOREGolf's lists of Canada's top golf courses.
La Bête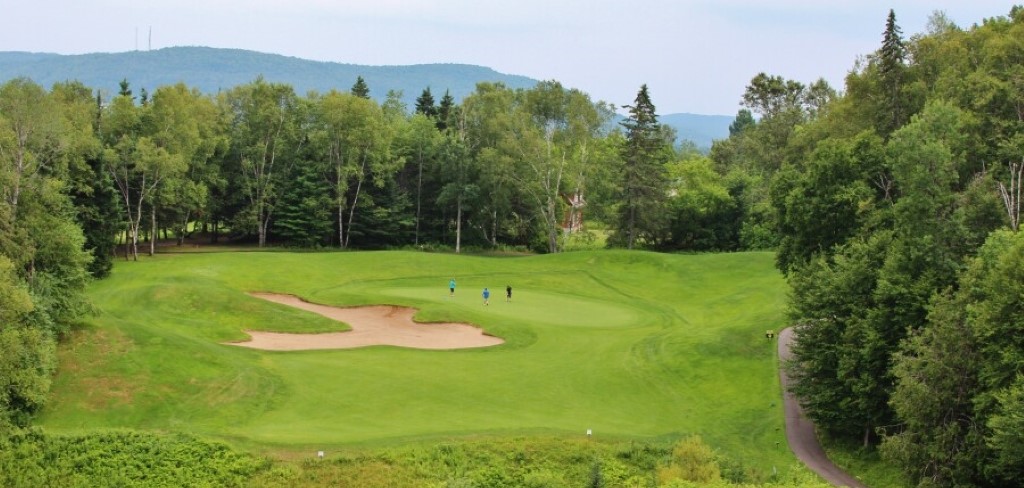 Designed by architect Graham Cooke, La Bête is a private golf course and club that offers five sets of tees, so it's great for players of all skill levels. This championship course provides views of both the Devil's River and the Laurentian Mountains making this mountain and valley course must-play. It's also a ClubLink course, so if you're a ClubLink member, then you'll receive tons of extra perks at this course.
Le Maître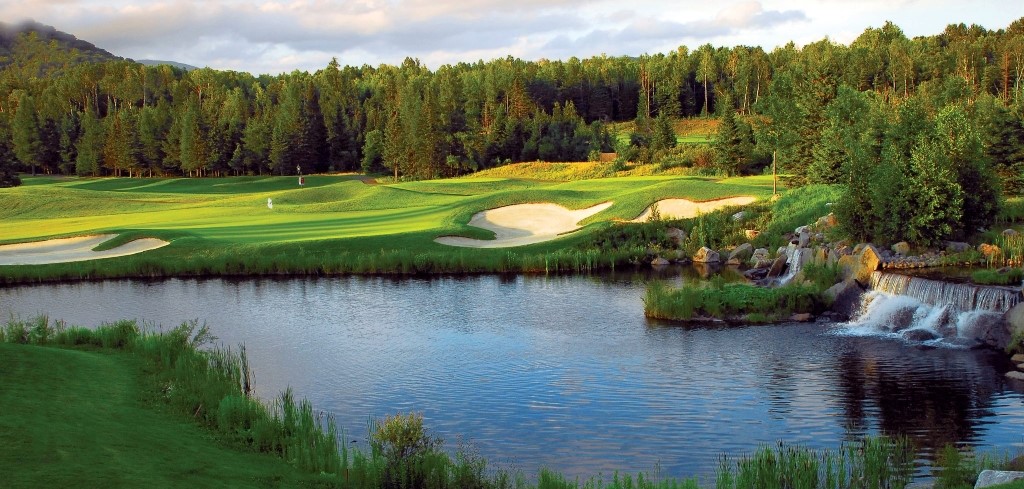 Le Maître is another ClubLink golf course located in Mont Tremblant. It's been ranked #68 golf course in Canada by SCOREGolf in 2020 and #2 in Quebec. It opened in 2001 and features two loops of nine holes each along the Devil's River. Beyond the golf course, Le Maître also has a swimming pool, tennis courts, and a gorgeous clubhouse where you can rest and enjoy a much-deserved meal. Stay at Mont Tremblant Resort Village on a 4+ night stay and play package to take advantage of some of the other courses in the area.
Royal Laurentien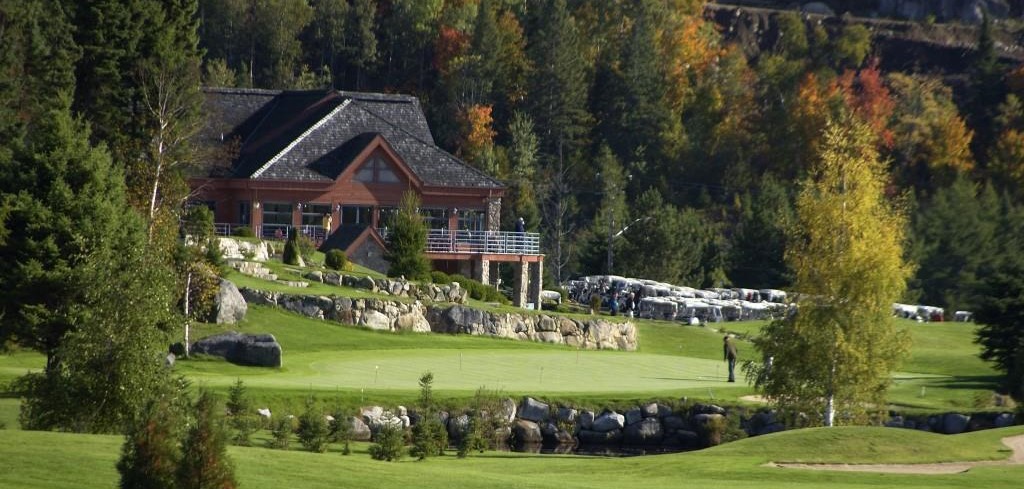 With five sets of tees and unmatched views, the Royal Laurentien is a fantastic 18-hole golf course for all skill levels. This championship course is about 6,800 yards in length and has over 90 sand traps in total. You'll also find water hazards on 15 out of the 18 holes, making accuracy key on this course. If you're craving a peaceful golf vacation in natural surroundings, then you'll love the waterfalls, flowers, wooded areas and creeks of Royal Laurentien.
Check out our Golf Trips!
Whether you are planning a golf trip with your special someone, with friends, or are just browsing ideas for your next bucket-list trip idea, we encourage you to check out golf packages and reach out if you have any questions.  For more info, visit our Muskoka golf packages and Niagara golf packages.