As golf enthusiasts eagerly await the 2024 season, there's no time like the present to plan the ultimate golf getaway. To make your golf dreams a reality, we've rounded up the top golf destinations across Eastern Canada, Ontario, and Quebec, ensuring a memorable golfing experience. The key to securing your spot at these sought-after destinations is to plan in advance and book early, especially if you're aiming for prime golfing season. Here, we'll showcase three 2024 golf trips, along with some of the most prestigious golf courses to play at each location.
2024 eastern Canada golf packages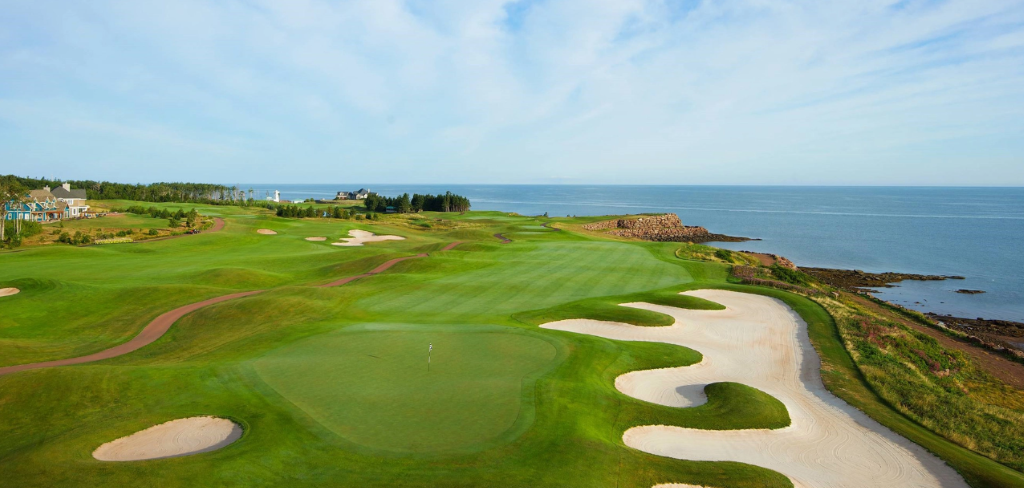 Eastern Canada is a bucket list golf destination for golfers, where East Coast hospitality meets world-class golf. Golf packages in Nova Scotia and Prince Edward Island (PEI) are always in high demand and are usually the first to sell out, so it's even more important to book early. Eastern Canada is a golf trip of a lifetime, combining culture, hospitality, and jaw-dropping golf course views.
In Nova Scotia, you'll encounter diverse golf terrain, with seaside, inland, and mountain golf experiences that will truly blow you away. Stay in Halifax, where you can enjoy the city's vibrant atmosphere, rich history, and exceptional dining. Top courses in Nova Scotia include Cabot Cape Breton, which includes Cabot Cliffs and Cabot Links, ranked #1 and #3 in Canada.
PEI, Canada's smallest province, offers exceptional golf experiences, including Tom McBroom's Links at Crowbush Cove, known for its views over the north shore dunes. The Island boasts more fantastic courses like Dundrave, Brudenell River, and Glasgow Hills.
2024 Ontario golf packages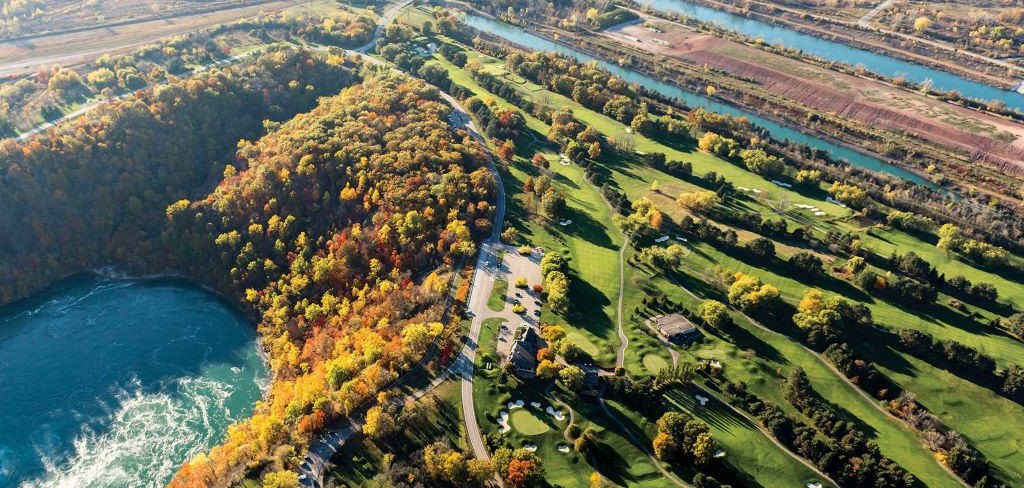 Ontario, with its mix of top-ranked courses and hidden gems, is an accessible and enjoyable destination for golf trips. The province's golf scene features designs by renowned architects like Stanley Thompson, Robbie Robinson, Tom McBroom, and Doug Carrick.
Niagara, famous for Niagara Falls, is a fun-filled golf destination, offering courses like Whirlpool Golf Course, Grand Niagara, and Legends on the Niagara. Muskoka, often called Canada's cottage country, combines top golf with stunning resorts, including Rocky Crest Golf Resort, Taboo Muskoka, and Deerhurst Highlands.
Peterborough and the Kawartha Lakes region provide an escape from city life and offer charming waterfront stays at the Holiday Inn Peterborough – Waterfront. Here, you can enjoy golf at Baxter Creek, Black Diamond, and Peterborough Golf and Country Club.
2024 Quebec golf packages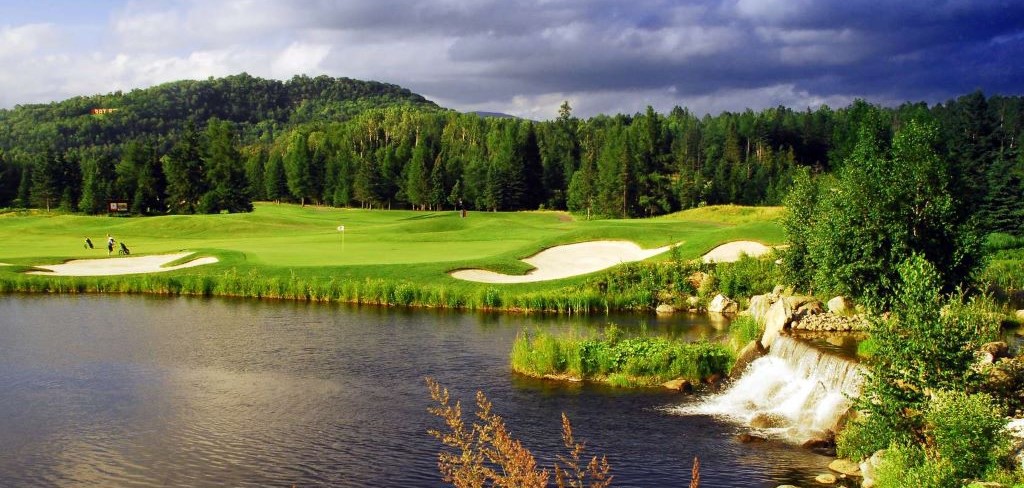 Quebec, known for its varied and dramatic landscapes, offers challenging courses designed by top architects like Tom McBroom, Darrel Huxham, Michael Hurdzan, and Dana Fry.
Mont Tremblant, nestled in the Laurentian mountains, features courses like Le Diable, La Bete, and Le Geant, all with stunning views of the mountain range and various natural water features. Montreal, a cultural hub, boasts Club de Golf de I'lle de Montreal, a 36-hole facility designed by international legend Pat Ruddy. The Laurentians region, just north of Montreal, features Golf Griffon des Sources and the 36-hole Lachute Golf Club.
Book Early for Top 2024 Golf Trips
The 2024 golf season promises exciting adventures and memorable rounds on these stunning courses. To secure your spot and get the best rates, it's essential to plan and book your golf trip well in advance. Whether you choose to explore the beautiful sea views of Eastern Canada, the hidden gems of Ontario, or the diverse courses of Quebec, early booking will ensure that your 2024 golf trip is one to remember.