The golf season in Ontario runs from mid-April until the end of October, meaning almost seven months' worth of golf opportunities. But with about 600 golf courses in the province, it can still be challenging to cross new courses off your list, even with such a long season. Booking a golf package is the best way to enjoy playing multiple courses over a short period so you can experience more of Ontario's incredible golf clubs. Plus, golf packages take the work out of organizing accommodation and tee times at multiple courses. So, check out our list of the best Ontario golf packages to book for the upcoming golf season.
barrie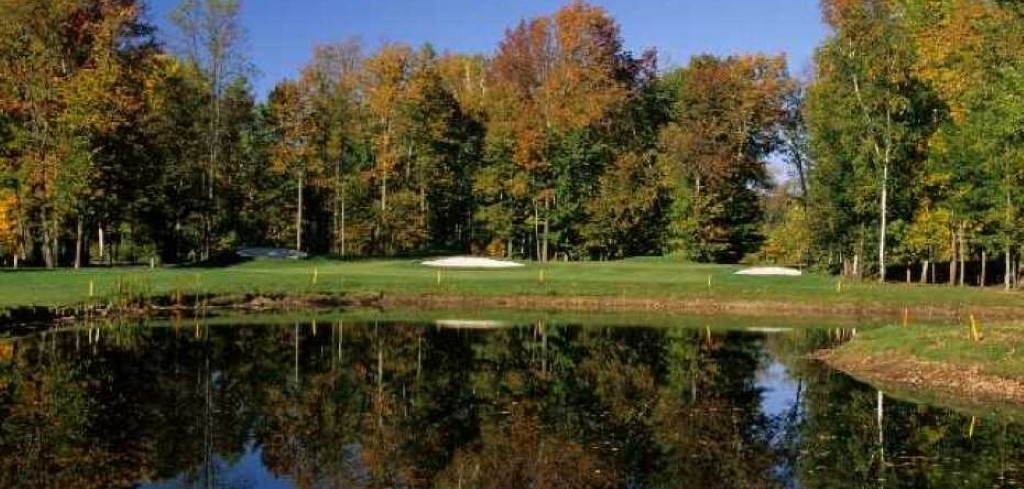 Barrie is one of our favourite golf destinations in Ontario. This hidden gem might not be the most popular golf hub in the province, but that makes it more special. Not only does its proximity to Toronto make it the perfect place for a quick weekend golf trip, but the courses won't be as busy, and they are more budget-friendly. That doesn't mean sacrificing quality, though. Courses like The Nest and Bond Head have been ranked within the top 50 courses in all of Canada by SCOREGolf. With this golf package in Barrie, you will also have the option to stay at either Carriage Ridge Resort or Hampton Inn & Suites.
muskoka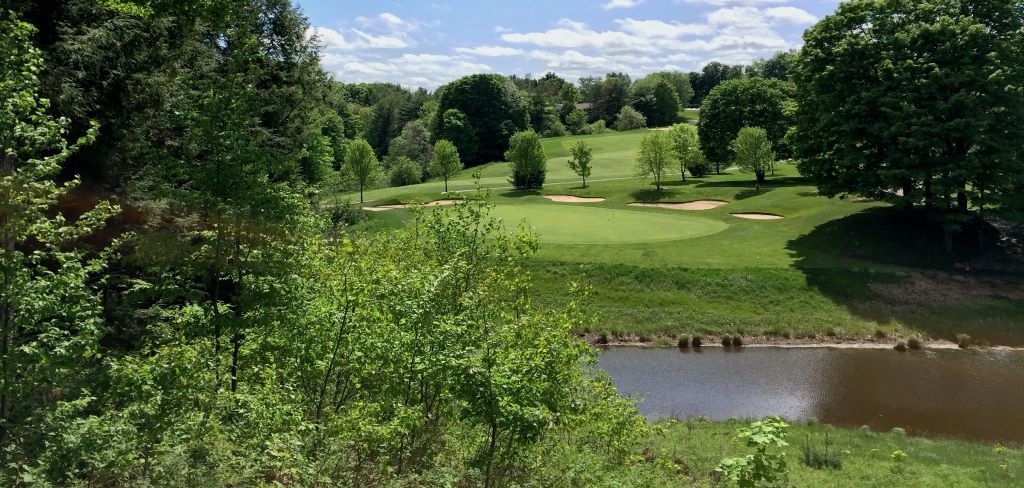 Another one of the best Ontario golf packages is to Muskoka. Ontario's cottage country is known for its lush natural landscape, abundance of wildlife, tranquil lakes and golf courses! Muskoka is a fantastic destination for a trip with family and friends who love being outdoors. Combine that with some of the top-rated golf courses in Canada, and you've got a great vacation. If you're going to make the trek up to Muskoka, we recommend a longer stay, which will give you a chance to enjoy the golf courses and other leisure activities like hiking and kayaking. From the championship courses like Muskoka Bay to the luxurious golf resort of Bigwin Island, Muskoka has some of the country's most scenic and beautiful courses.
niagara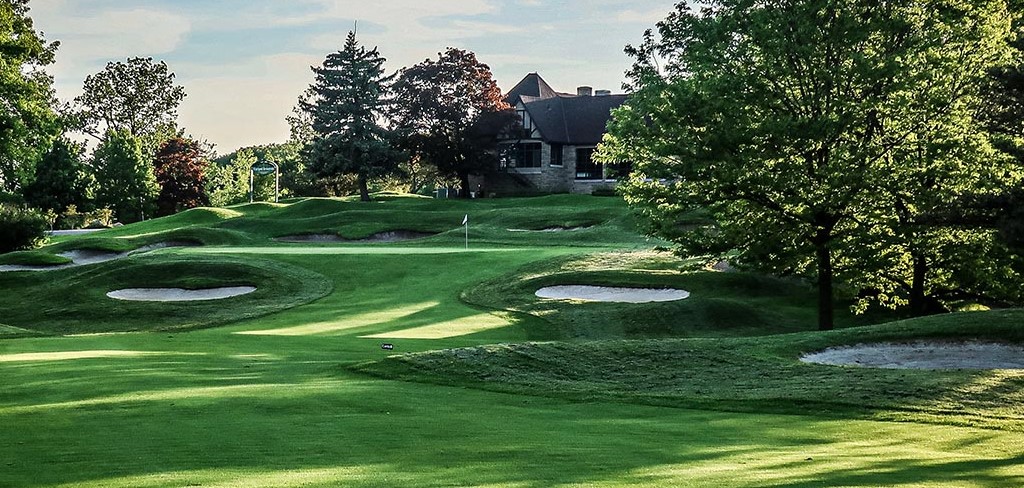 The landscape in the Niagara region makes it a golf architect's dream, giving them a blank canvas to design their golf courses. Without mountains, oceans or dramatic elevation changes to dictate how the holes can be designed, the more flat and open terrain lends itself to parkland designs. You can expect well-manicured and careful landscaping on Niagara Falls golf courses, making it one of the best Ontario golf packages. It's a great destination for both Canadians and Americans as it's right on the border, and there's tons to do in the city. The Legends on the Niagara golf complex has two championship courses, and Whirlpool backs right onto the Niagara Gorge. With a Niagara stay-and-play golf package, you'll stay at either Marriott Fallsview Hotel & Spa, Marriot on the Falls or Sheraton on the Falls, all of which put you in the heart of the action.
best ontario golf packages
These three incredible Canadian golf destinations provide the perfect hub for the best Ontario golf packages. But it doesn't end there. Check out the golf packages available in Ottawa and London as well if you're looking for a location closer to you or a new one to try. Whether you're planning a bachelor party, a couples vacation or a weekend away with friends, a golf package in Ontario is the best way to ensure a stress-free and golf-packed trip.