Golf has a unique way of bringing families together. Whether you're a seasoned golfer or a novice, the golf course can be the ideal backdrop for quality family time. In addition to teaching valuable life skills, like patience and perseverance, golf also provides an opportunity to embrace the great outdoors together. For many children, the promise of driving the golf cart alone is an incentive big enough to hit the links. In this article, we will explore some of the best family-friendly golf vacation destinations in Canada, from challenging courses with lots of amenities to keep the kids busy, to easier courses where you can all play together.
family-friendly golf trip 1: Fox Harb'r Resort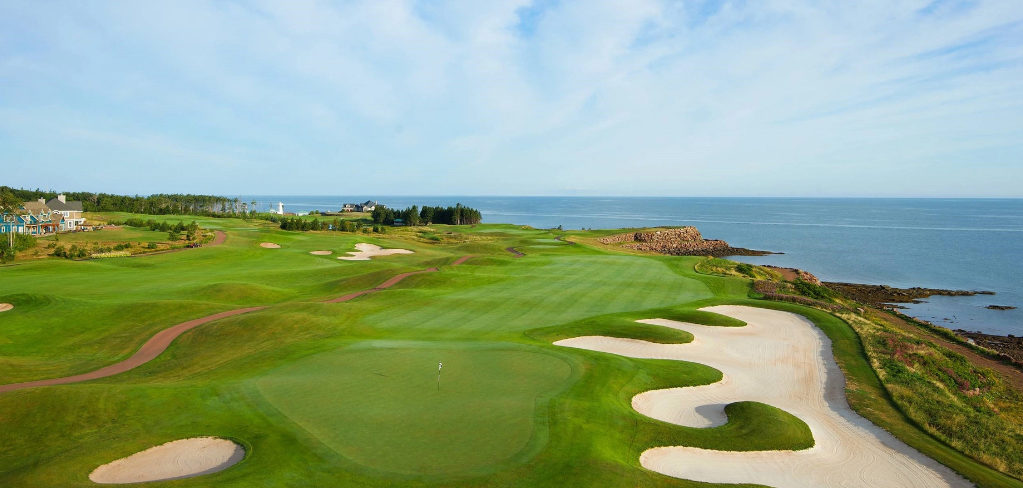 Nestled in Wallace, Nova Scotia, Fox Harb'r Resort stands out as a perfect blend of golfing excellence and family-friendly fun. The resort boasts a 7205-yard, 18-hole par 72 championship golf course, designed by legendary golf architect Graham Cooke. The course offers a diverse experience, with tree-lined fairways, ponds, and stunning views of the Northumberland Strait. Families can enjoy kayaking, biking, archery, and even pontoon and yacht tours. For young golfers, there's a 9-hole, par 3 course, perfect for a game with your teens. The winds off the water add an extra layer of challenge, making every round exciting.
family-friendly golf trip 2: Deerhurst resort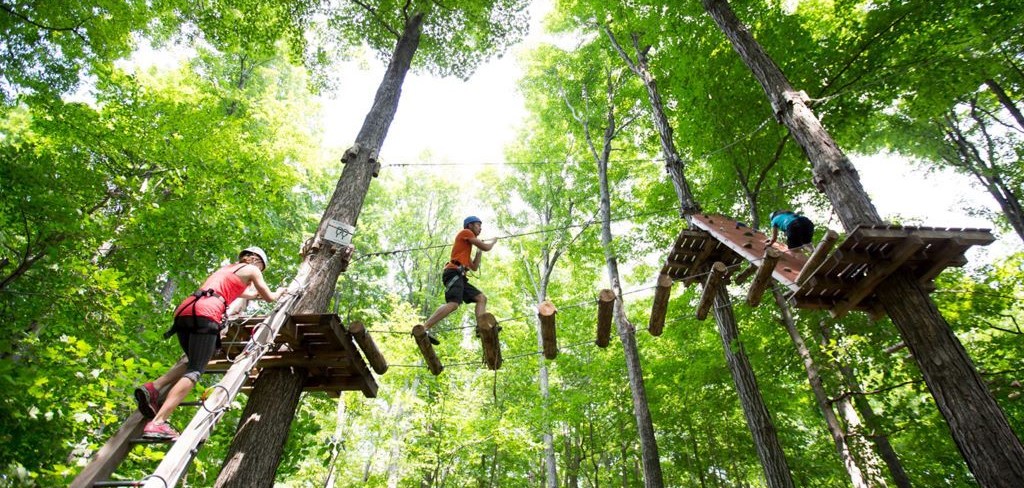 Deerhurst Resort, a consistent top-ranked golf course in Canada, offers various accommodation options, from hotel rooms to 3 Bedroom Resort Homes. Families can unwind in comfortable living spaces after a day on the course. There are tons of kid-friendly activities like pools, an arcade, indoor rock climbing, and a treetop course. Plus, children under 18 can stay in their parent's room for free. The resort's diverse offerings make it an excellent choice for golf enthusiasts traveling with their families.
family-friendly golf trip 3: London, ontario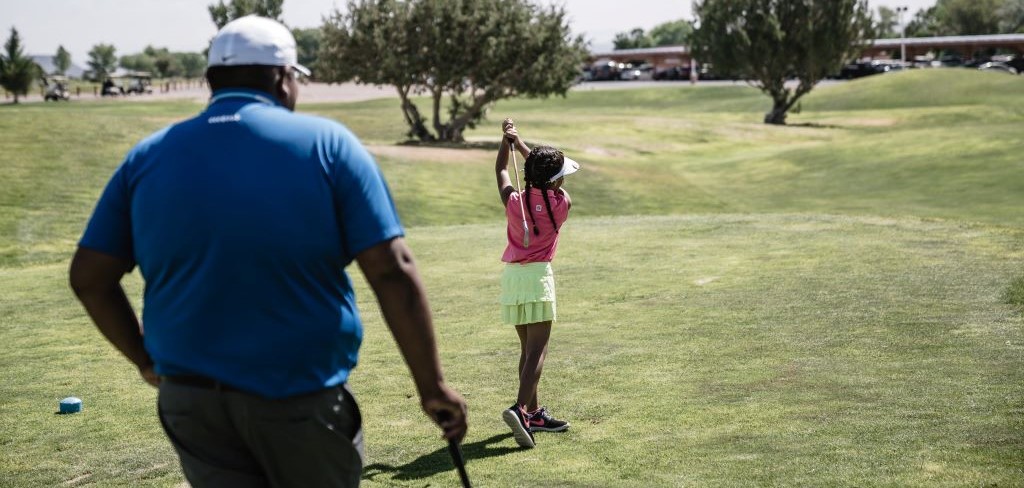 London, Ontario, is an excellent destination for families interested in both golf and a variety of activities. The area features golf courses like Firerock Golf Club, Pine Knot Golf Club, and Fanshawe Golf Course, all welcoming junior players and occasionally allowing kids to golf for free during special weeks. Beyond the greens, London offers attractions like the London Children's Museum, Fanshawe Pioneer Village, waterparks, bowling alleys, and more, ensuring everyone in the family has a great time. With so many family-friendly golf courses, a stay-and-play golf package in London is a great option for a family-friendly golf trip.
family-friendly golf trip 4: Ben Eoin golf club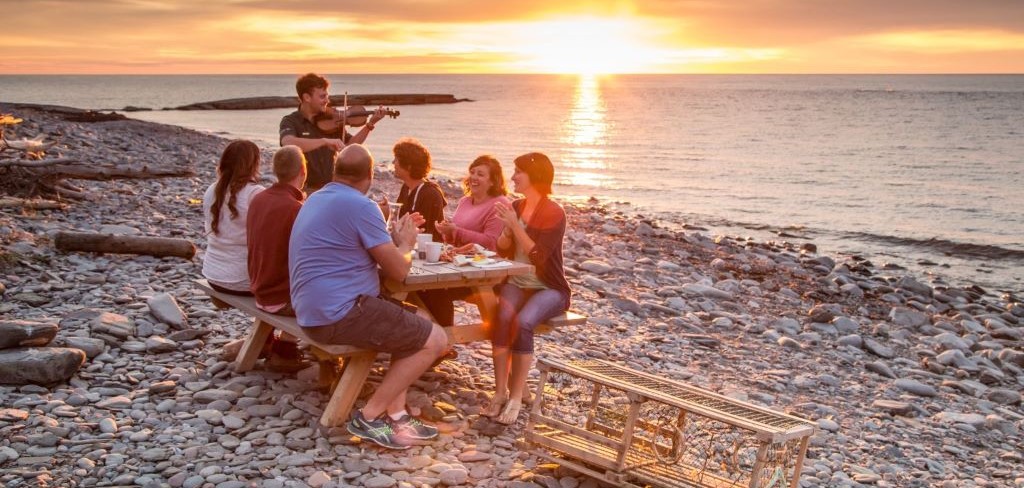 The Lakes at Ben Eoin in Nova Scotia, on Cape Breton Island, is an all-season resort that offers golfing adventures for all. The 18-hole golf course features rolling fairways, dramatic rocky sections, and rushing streams. Beyond golf, families can embark on heli-tours, scenic drives, or cultural tours to learn about the Mi'kmaq First Nations culture. Visit historic sites like The Fortress of Louisbourg and the miner museum for a deeper understanding of the area's history.
family-friendly golf trip 5: Ottawa Valley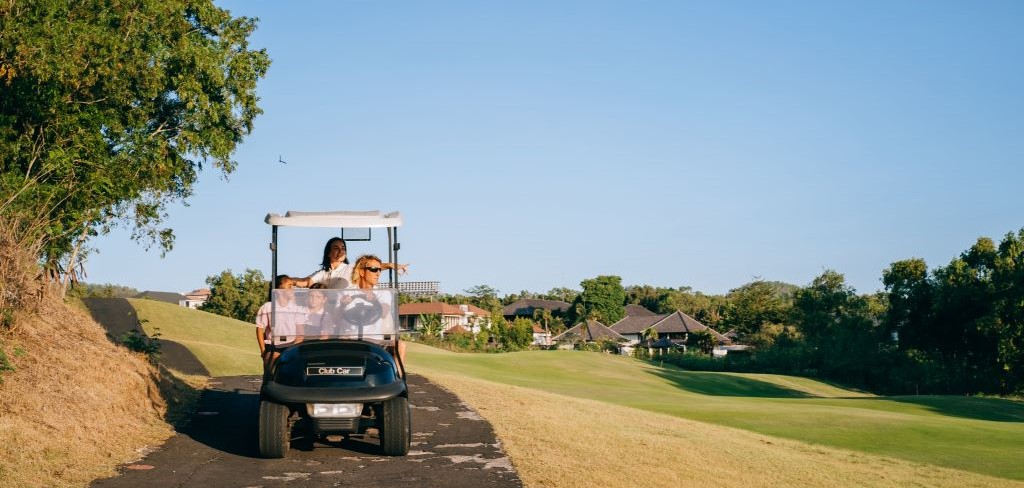 Ottawa Valley offers family-friendly golfing options with courses like Oaks of Cobden Golf Club and Whitetail Golf Club. Renfrew Golf Club even provides a junior program for kids under 16, where kids can golf for free when accompanied by an adult or attending one of the junior golf clinics. Ottawa Valley's numerous activities, including kayaking, biking, white-water rafting, and cultural exploration, make it an ideal family-friendly location. Take the time to discover the region's history, visit Parliament Hill, the Canadian War Museum, and the Canada Aviation and Space Museum, or explore local farms.
book a family-friendly golf vacation
Canada offers an array of fantastic family-friendly golf vacation destinations that cater to golfers of all skill levels and include an abundance of activities for kids. Whether you're looking for a relaxing resort experience or a city with golf courses and additional family entertainment, there's something for every family to enjoy. So, book your golf package, pack your golf clubs, and get ready for a memorable, family-friendly golf trip.