Buffalo, New York, is famous for its huge volume of art galleries, Niagara Falls and, of course, Buffalo chicken wings, but it also attracts golfers from around the country. From the professional-level courses at the Country Club of Buffalo to the casual atmosphere of the Seneca Hickory Stick Golf Course, there are many to choose from, making Buffalo golf trips a great option. Whether you're looking for a place to practice your swing or a challenging round of 18 holes, Buffalo has it all. In this article, we'll look at some of the best Buffalo golf packages and an alternative option that has even better value!
Golfing in buffalo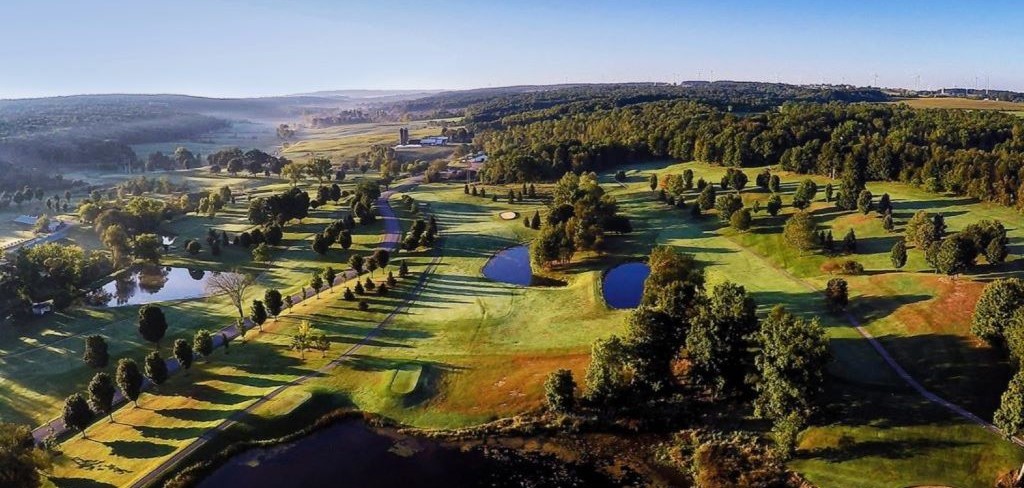 Buffalo has some of the most beautiful and challenging golf courses in the country. If you're planning Buffalo golf trips, you don't want to miss Grover Cleveland Golf Course, which has been operating as far back as 1912. There's also the Harvest Hill Golf Course, which has one of the best learning centres in the state, along with an incredibly challenging 18-hole championship course. For those looking for a more casual atmosphere, the Seneca Hickory Stick Golf Course is perfect. With its wide fairways and beautiful views of Lake Erie, it's the perfect place to relax and enjoy a round of golf.
Why Buffalo is Popular for Buffalo Golf Trips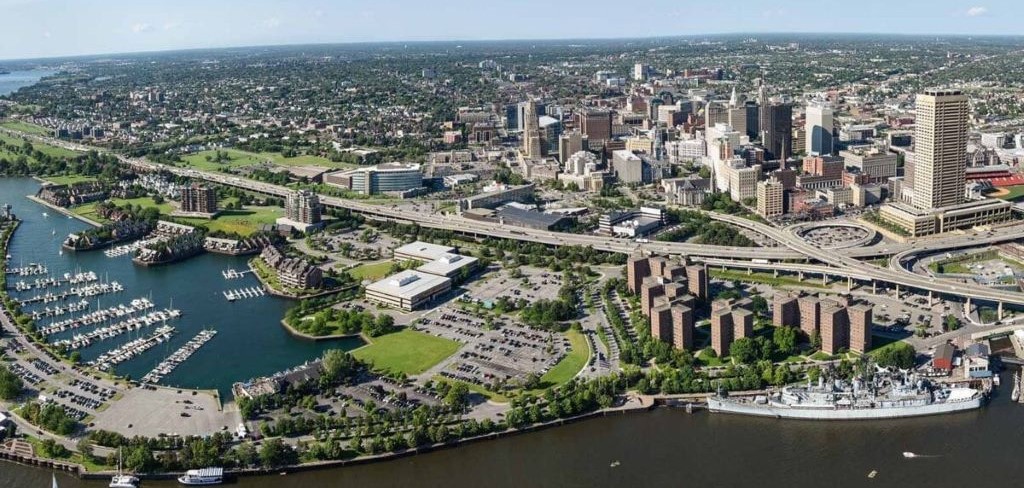 Buffalo, New York, is popular for golf trips due to its rich golfing history, variety of high-quality courses, and scenic beauty. Golfers of all skill levels can find courses that cater to their preferences, from challenging championship layouts to more forgiving courses for beginners. Buffalo is also a convenient location for golfers, with several major cities and airports within driving distance. Additionally, the city's vibrant dining and nightlife scene, as well as its many other attractions, make it an ideal destination to book Buffalo golf packages. And we can't forget its proximity to Niagara Falls, one of the country's largest natural wonders.
Golf trips near Buffalo, New York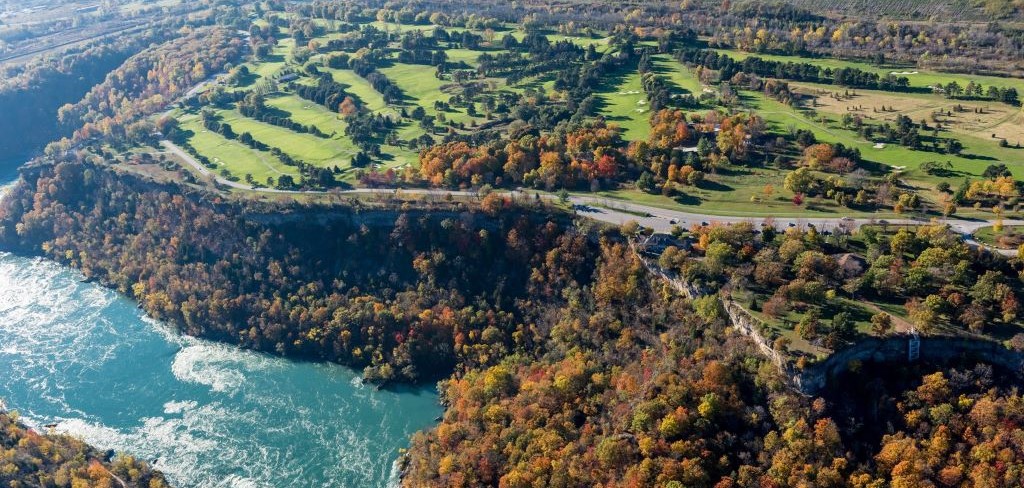 Buffalo sits right on the border of the United States and Canada, with the roaring Niagara Falls straddling both sides. On the Canadian side of the border, just a short drive from Buffalo, you'll find an even higher volume of quality and unique golf courses to play. And even better, they will cost you much less to play. USD goes a lot further when it's spent in Canada, which is why many Americans choose to hop across the border and enjoy the amazing golf courses in the Niagara Region and Niagara Falls itself. For some great variety in gameplay and prices you can't beat, a Niagara stay-and-play golf package is the way to go.
Plan Your Next Buffalo Golf Trip
When planning your next Buffalo golf trip, consider both Buffalo and Niagara Falls, Canada. Golf trips to Niagara Falls give you access to many more course options, along with incredible value golf package prices. Plus, with all the attractions and activities available in the area, you can make it a great trip for the entire family. To make the most of your golfing experience, consider booking a golf package with Best Golf Trips so you can enjoy the best of golf in Buffalo and Niagara Falls, Canada.